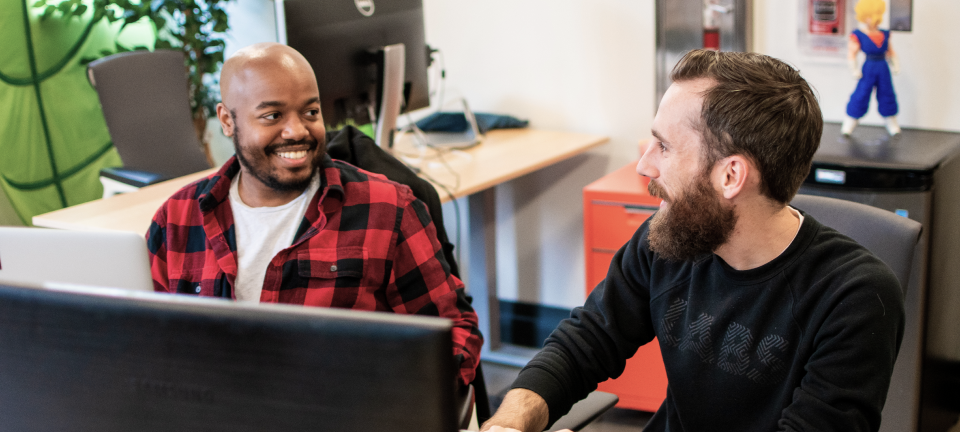 Apprenticeships
Customized training programs to grow your team. Support to keep it strong.
Companies are looking for skilled and diverse teams to move them forward, while rapid tech shifts add stress to the recruiting process. Since 2014, we have been training people in technologies that make a business impact, using a process that makes a cultural impact.
We select candidates for intelligence, teamwork, persistence, determination, and self-awareness. The end result is a tight-knit team of junior developers trained in your technologies and practices who infuse your team with energy and curiosity.
We Vet
Candidates fill out our long-form questionnaire. Our team assesses, interviews, and weighs in on the final selection.
We Hire
We pay Apprentices to learn -- opening our candidate pool to a more diverse group and allowing people to focus on coursework full-time.
We Train
A three-month immersive training in a custom curriculum designed for you results in a project-ready team.
We Retain
Our OnSite Team and Team Member Advocates ensure career growth and development.


Let's talk about what an apprenticeship program could do for your organization.