LabsCon 2019 Wrap Up
On September 20, we gathered for our second annual LabsCon! Our one-day team member conference is stacked with talks where we teach and learn from each other. It was a jam-packed day at Detroit's Jam Handy event space, with nine speakers delivering 30-minute presentations on topics that ranged from how training a dog can help a human learn new tricks to addressing anti-black racism and improving diversity and inclusion.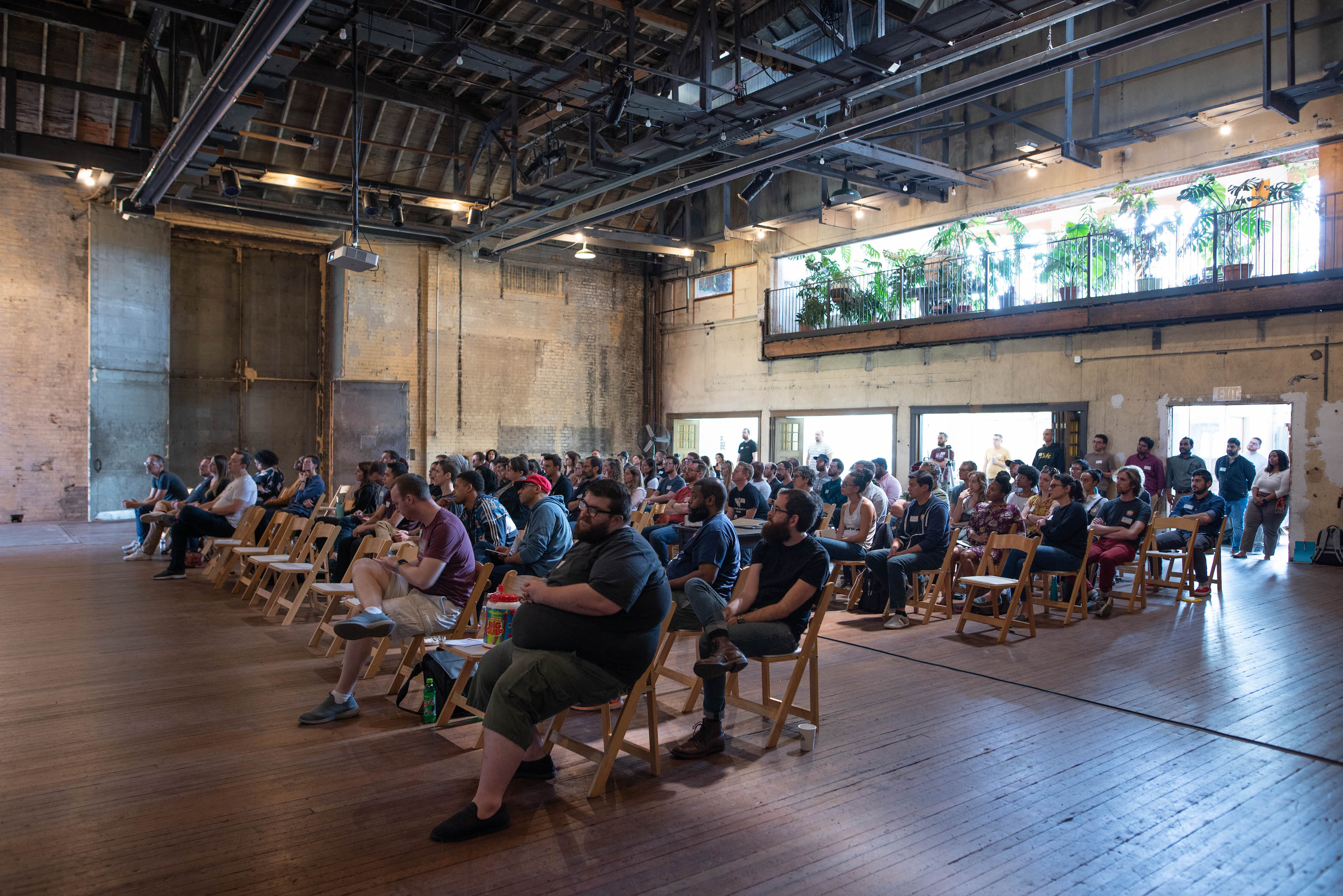 How did LabsCon come to be, you ask? It was an idea that had been floating around for a few years, and last year we made the dream a reality. As a company, we want to share knowledge and enthusiasm across different teams, offer space for co-workers to show off what they've learned and built over the past year, and provide skill-building opportunities for team members who want to speak at industry conferences. LabsCon turned out to be the perfect answer to all of these needs. Speakers submitted talk ideas and abstracts in the spring and were given coaching support over the summer to help with prep. The 2018 conference was a success, and 2019 turned out even better!
In between presentations, we heard the pun-ishing (see what we did there?) stylings of our very own dad joke king, Jeff Kelley, enjoyed three great Lunch Lightning Talks, and got to spend quality time with the entire DL team. It was inspiring to see everyone share their passions onstage!
We had plenty of live coverage this year for anybody who couldn't attend, with action on Instagram and Twitter (#LabsCon) — plus Dan Ward and Tobi Adebisi of Labs Live! conducted post-game interviews with many of the LabsCon speakers.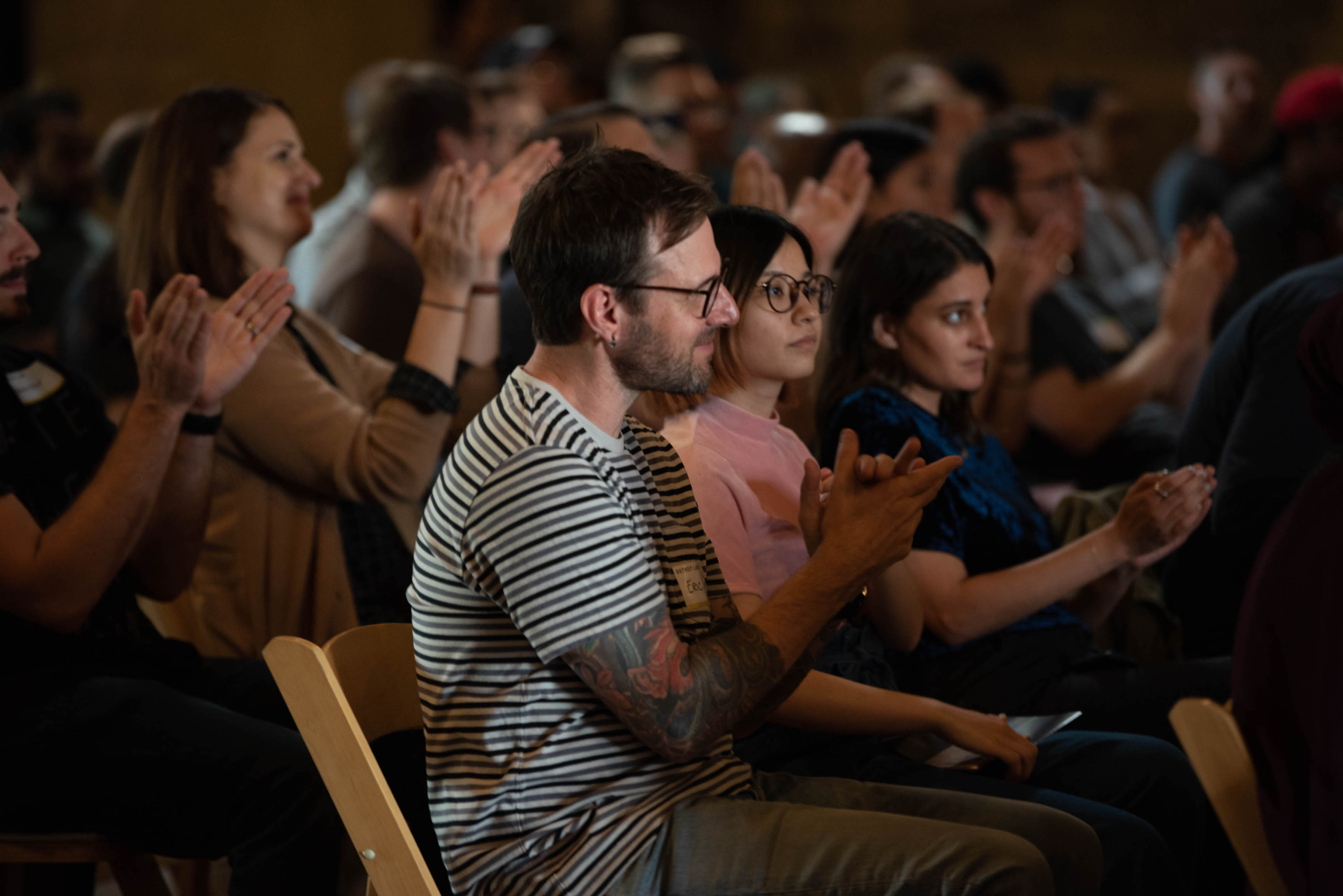 We're excited to share some of the amazing talks we experienced over the next few months on our YouTube channel. Here's the lineup, which we'll update with live links as they become available:
Morning Sessions
"Explain It to Me Like I'm Five! Why digital transformations begin with people, not technology." –

Tobi Adebisi

"Teaching an Old Brain New Tricks" –

Jonathan Pinlac

"

App for a Cause++" –

Elle Gover

"I'm Still Black and You're Still Racist (aka How You Can Address Your Anti-Black Racism)" –

Brandy Foster
Lunchtime Sessions
We closed out lunch with Lunch Lightning Talks! This seven-minute talk format forces presenters to quickly focus and engage with listeners, and empowers listeners to learn something new in a bite-sized serving portion.
Lunch Lightning Talk 1: Farscape, or Why Are Our Build Nodes Named That Way? –

Jon Shier

Lunch Lightning Talk 2: Phonics –

Kelsey Hilbers

Lunch Lightning Talk 3: Giving Constructive Feedback through Rock, Paper, Scissors –

Kendall Poindexter 
Afternoon Sessions 
"Catching the Curve Ball and Surviving the Unpredictable Journey of Life" –

Rok Salaysay

"Gathering Intentionally: Making meetings at work feel like a special occasion" –

Christina Lee

"Finding Comfort in Discomfort: A journey in corporate America" –

Nada Mahmoud

"The Delight Cannon" –

Steven Parisi

"To Succeed or Fail: A Labber's guide to project success even when you think the cards are stacked against you. " –

Shannon Kubenez