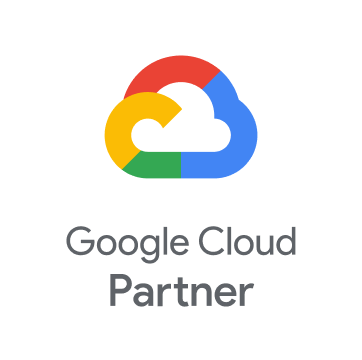 Our Google Cloud services can help you take your business to the next level.
We provide a wide range of cloud services that are designed to make your life easier. You can use our tools to boost productivity, connect with customers, and get ahead of the competition.
Data Infrastructure
Let us take care of the technical details, so you can stay focused on mining valuable insights from your data. Google's serverless, highly scalable cloud-based warehouses provide a cost effective and reliable way to store and access important information quickly.
Application Development
Unlock the potential of containers to revolutionize your web and mobile platforms. Simplify deployment, management, and scaling so you can focus on delivering robust experiences for users.
Machine Learning & AI
Unlock your company's full potential with Google Cloud's cutting-edge machine learning services. Harness the power of pre-trained and tailored models to receive maximum return on investment.
Cloud Transformation
Discover cost-effective cloud storage with seamless scalability. Say goodbye to on-prem servers and let us pinpoint the best solution for your business growth.
Get more information on Google Cloud and Detroit Labs.