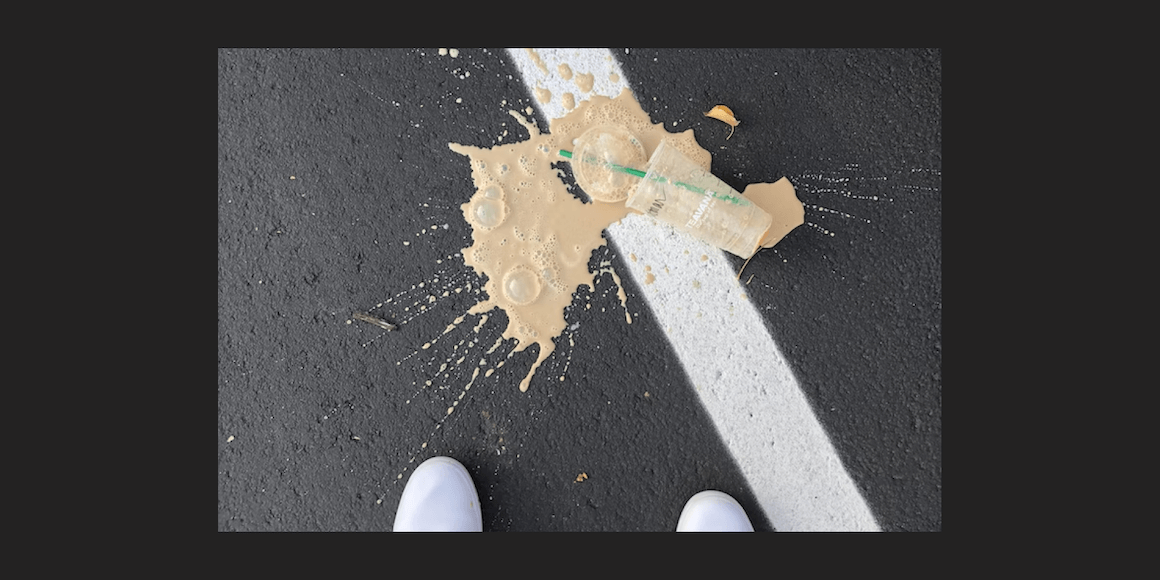 6 Signs Your Brand Has Outgrown Your Restaurant App
Technology suits your business needs until it doesn't anymore, and that's true even for restaurant apps. That might sound strange, but you may not even notice that your technology needs have grown or your tools have become outdated right away. Luckily, there are usually signs to tip you off. Don't be caught off guard—explore six signs your restaurant has outgrown its app.
Discover how to go from delivery to delight with your restaurant app. >>
SIGN 1: Your technology doesn't play well with others.
Technology has the potential to improve your restaurant operations, but only if it does its job correctly. Ninety-five percent of restaurant owners agree, saying the right tools boost their efficiency. So how can you ensure that your tech will be effective? By using an omnichannel approach that relies on bi-directional information sharing.
Thanks to bi-directional capabilities, old, new, and disparate systems can easily speak to each other to keep information up to date. With an omnichannel strategy, your restaurant can provide seamless and connected customer experiences. Customers can order, pay, and get their food in multiple ways, but you also offer consistency across channels—in person, over the phone, online, in food ordering apps, or via kiosks.
Why omnichannel is the way
Could a new approach to your technology make that much of a difference? Absolutely—and for both sides too. An omnichannel strategy can help in three key ways:
Control
With more advanced systems, your customers can do more, like spending time exploring the menu and customizing their orders.
Efficiency
Diners of all types can get what they want easily. In-restaurant diners can add more items without their waiter via apps or tabletop tablets, whereas to-go customers can skip the line and save time.
Engagement
Restaurant websites and ordering apps put your brand in front of consumers—driving business from new customers.
SIGN 2: Your technology doesn't automate processes.
"Did my order go through? I didn't receive any confirmation."
Your restaurant needs tech to streamline operations—for all the same reasons discussed above, and then some. Between customer expectations and labor challenges, you need ways to do more.
Old becomes new again
If you want to automate restaurant processes, turning to a new and innovative solution is always an option, but it's not the only one. Think about how COVID-19 resurrected the QR code. For a few years, the little square codes you can scan on your phones to launch websites and exclusive content tried to gather steam, but fell flat. But now—spurred by demand for touchless interaction and cashless payments—QR code payment users are expected to exceed 2.2 billion in 2025!
SIGN 3: Your technology is down frequently.
Hello, is anyone there? Technology usually makes life easier, but it could also force you into analog mode when it doesn't work right. If your technology has excessive downtime, it could weigh heavily on your operations.
Common problems associated with poor tech
Think about what keeps your kitchen cooking, registers dinging, and customers coming back for more. Chances are that everything leads back to your technology in one way or another. Ask yourself if your restaurant is experiencing problems associated with poor technology:
Is the checkout process taking longer than it should?
Can customers pay through various payment methods, such as credit cards, debit cards, and Apple Pay?
Does your system often go haywire or require unusual workarounds?
Did you answer "yes" to any of these? If so, it may be time to rethink the technology supporting your operation to keep customers happy. Bad operational performance = poor customer satisfaction.
SIGN 4: Your technology isn't giving you the data you need
Where is my data? What does this info mean? If your point-of-sale (POS) system isn't integrated with other systems, it leaves holes in your operations in ways you may not expect.
Leverage the POS to optimize systems
Your POS should be connected to key systems to make your restaurant more efficient. Sync the following systems to get and use data to your advantage.
Accounting system
Set up your POS to automatically send sales data to an accounting program every night, giving an accurate picture of cash flow and making it easier to post trends.
Website
You need a thread to tie brick-and-mortar to e-commerce operations. Use your website, in conjunction with the POS, to help the two sides work together and see what's happening for both in-house and off-premise dining.
Loyalty program
Did you know that you have a 60–70 percent chance of getting repeat business from existing customers? Tie the discounts or promotional products from loyalty programs with your POS to get the intel you need to keep customers coming back.
Gift cards
No one turns their nose up at free money, so gift cards are still wildly popular. But from your restaurant's perspective, they're also effective marketing tools, encouraging customers to spend more time and money with your establishment. On average, customers spend $59 more than what's on their gift cards.
SIGN 5: Your technology can't accommodate growing needs
"The customer is number one." It's not just your restaurant that will transform over time. Customer needs gradually shift too. Technology that fails to account for this will fail you.
Customers expect personalized service
"You don't even know me" isn't something you want customers to say or think. Today's diners expect you to understand and account for their needs. Maybe that means your app generates dish recommendations based on past orders. Alternatively, it amounts to providing order customization options. Whatever the case, restaurants need to leverage technology to develop relationships with customers and transform one-time transactions into repeat purchases.
Customers need mobile support
With their constant connectivity, customers need support across devices, from desktops to laptops to mobile. Prioritize mobile support, as 70 percent of consumers use their mobile devices on their food purchasing journey. Customers are more likely to order using phones and tablets, whether that's browsing, ordering, paying, or some combination of the three, and the tech must work seamlessly.
Customers expect your technology to keep up with them
If your technology can't keep up with order volume, customers will turn to the competition. Trying to get by with outdated, lagging systems? This will cause frustration and even clash with your other processes.
SIGN 6: Your technology is hurting your business
Is your restaurant technology chasing away good employees and customers? A restaurant is a business, not an island. Poor technology can directly feed into your business performance, so look for these red flags.
Bad customer reviews
A poor review is one of the telltale signs your technology isn't meeting expectations. In fact, the reviews that appear in app stores are seemingly always related to something that isn't quite up to snuff in the technology stack. Stay vigilant by monitoring your app—plus sites like Yelp, Google, OpenTable, and TripAdvisor—and set up alerts for mentions of your restaurant.
If a bad review pops up, the worst thing to do is ignore it. Instead, take a beat and thoughtfully respond to the criticism by:
Apologizing and thanking guests for their feedback.
Letting them know you would like to try to fix the problem.
Offering to continue the conversation offline.
Chances are good that your restaurant is doing just fine—the solution might be reassessing your tech instead.
Employee complaints and turnover
We've all been there—really. About 60 percent of adults have worked in the restaurant industry at some point during their lives. But if the technology is outdated, forget about it. This could cause frustration for already worn-out employees and be the tip of the iceberg that causes them to quit. Consider implementing scheduling software to streamline staffing as not only a helpful update, but also a way to give team members input into their workloads. More food for thought? Put programs in place to improve your culture, such as:
Recognition programs (i.e., employee of the month)
Incentives (i.e., most items sold)
If you leverage the right technology and foster an environment employees want to be part of, they will stick with your restaurant.
Trust the right partner with your restaurant app
You want your business to grow and thrive, so if you stay on course, you could eventually outgrow your restaurant app or technology tools. What matters is the operational and technological moves you make to get back up to speed. Sometimes the right app development partner can make all the difference.
Get in touch with the experts at Detroit Labs about your needs, and subscribe to our blog to help your restaurant grow with the right technology.