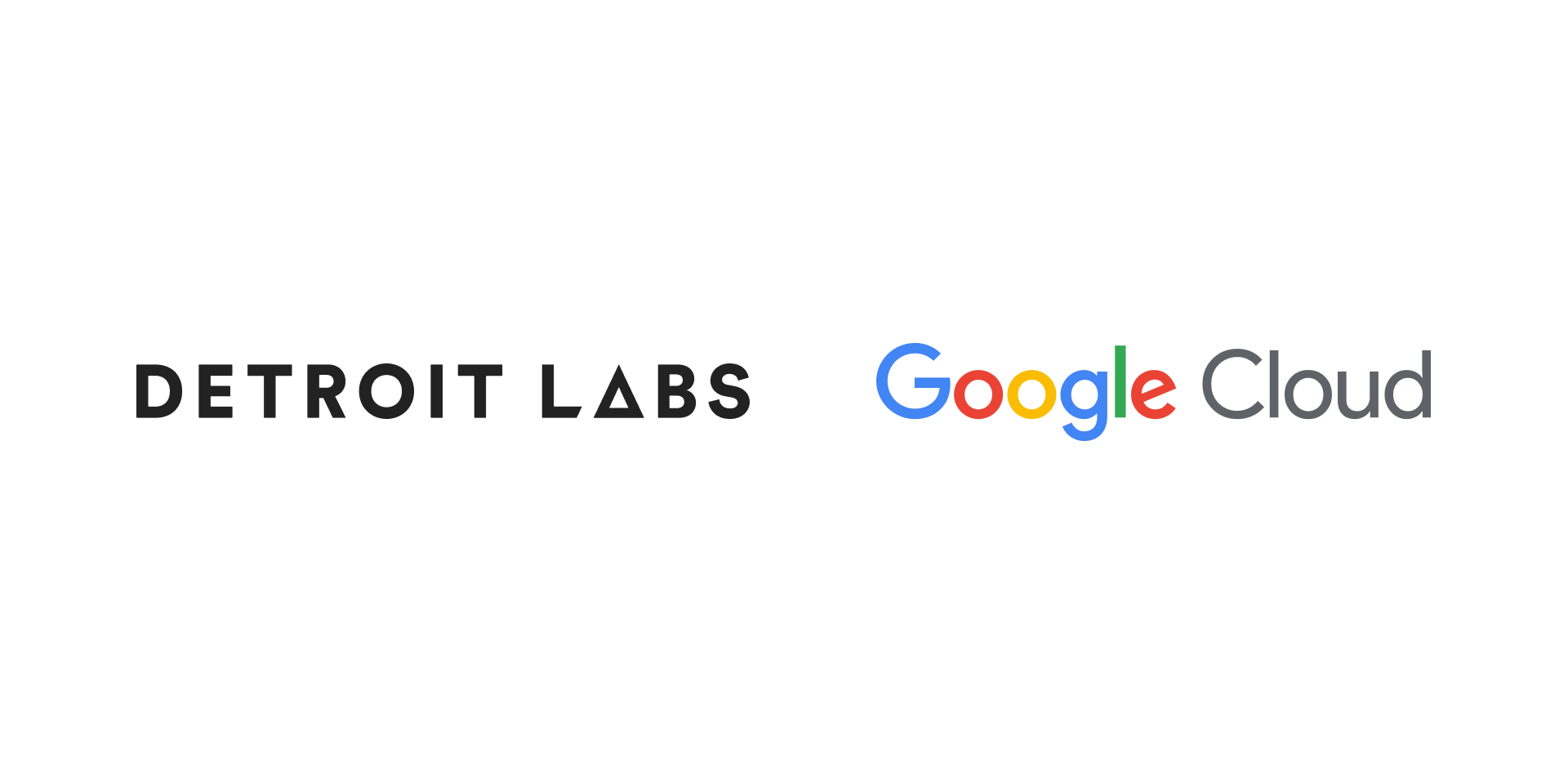 Detroit Labs Partners With Google Cloud to Power Data-driven Transformations
Let's face it: digital transformation is a big undertaking. It's not just about transferring your IT systems to the cloud. It's about transforming your entire business to take advantage of the latest technology.
At Detroit Labs, we're committed to building solutions with our clients' goals in mind — bringing together innovations across Google to deliver easy-to-use and cost-effective cloud technologies backed by Google's unique scale and deep experience.
That's why we're excited to announce that we've joined the Google Cloud Partner Network.
As a trusted strategic digital partner, we bring you some of the industry's most powerful data, AI, and offerings that accelerate development, connect teams across your business, and help you make data-driven decisions.
Contact us today to learn how Detroit Labs and Google Cloud can help accelerate your digital transformation.
About Detroit Labs
Since 2011, we've helped our clients design and build mobile and web products — and the teams behind them — through an ever-evolving culture of growth, teamwork, and opportunity. We bridge the gap between our clients and their users through thoughtful research, design, and technology. We don't just build things — we help you build the right things. Learn more.
About Google Cloud
Google Cloud brings together innovations from across Google to deliver some of the industry's leading cloud technologies built on global infrastructure that delivers high levels of performance and availability.