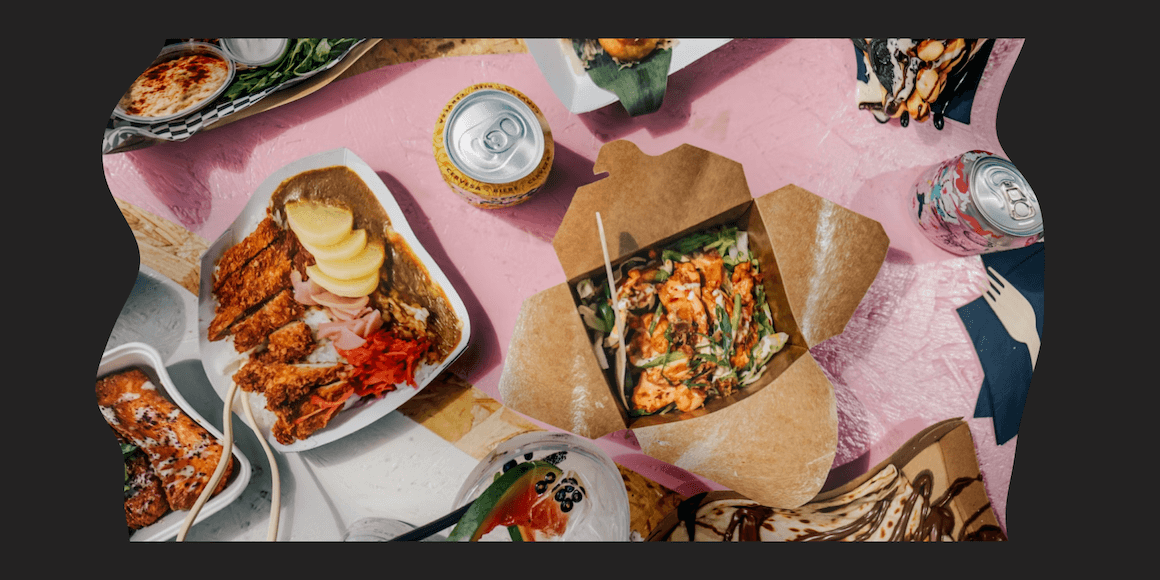 The Future of the Restaurant App Experience
The best part about restaurant dining is probably that you don't have to cook. Luckily, that's one of the few things that hasn't changed since the onset of the pandemic—but plenty of other things have.
Technology is a big one, helping consumers get what they want when they want it. Restaurant apps continue to transform the dining experience. Let's explore what the future of restaurant dining will look like when driven by restaurant apps.
Discover how to go from delivery to delight with your restaurant app. >>
Evolving in-person experiences
Gather the family, pile into the minivan, and go to your favorite restaurant for Saturday night dinner. Going to a restaurant certainly looked like this in the '90s and even the early '00s, but the dynamic has changed. Like it or not, 64 percent of consumers don't plan to return to this pre-pandemic way of restaurant dining, but they still enjoy buy-one-take-one pasta, messy cheeseburgers, and every other delicious dish. So how do restaurants adapt?
Blend the digital and physical
"One of the words we say is omnichannel; you need to have a kitchen that can handle orders from multiple sources, different kinds of order types, and different kinds of clientele." —Derek Domino, VP of Sales at Bbot
Who says dining in and ordering out have to be completely different? Like retail, restaurants have already begun to combine the digital and physical landscape.
Customers got a taste of the ease of online ordering during the pandemic, and they won't soon go back to living without it. As a result, restaurants are getting creative in bringing digital and in-house experiences together, from aligning their online presence with the in-person experience to adding dedicated mobile order pickup entrances, and more.
Reinvent in-person dining
Restaurant dining doesn't look the same as it used to, and maybe that's okay. It's changing because our world has, too. Even before the pandemic, we began interacting with kiosks at our tables and restaurant apps. It was a pleasant intro to autonomous dining experiences, where you didn't need to flag down your server to pay the check.
As we move forward into the future, that autonomy will continue due in equal measure to customer demand and workforce evolution. Labor shortages in food service continue, and by handing over the keys to customers, restaurants won't feel that crunch so strongly.
Frictionless digital experience
Customers want tech, but not a headache. Most are after frictionless digital experiences.
Unsurprisingly, over half of takeout and delivery customers use restaurant apps. What's shocking is that the in-house experience has evolved so drastically that 67 percent of on-premises diners order digitally. From using their apps and kiosks to even ordering in advance, diners have options for seamless digital experiences.
But what makes for a frictionless dining experience, anyway?
Convenience
Research shows that off-premises dining is getting all the glory these days, especially among younger, tech-savvy consumers. With tools like restaurant apps at your disposal, it's just easier to order what you want—in house, to go, or delivery.
Chew on these stats to see what we mean:
Regardless of whether they're dining on or off premises, 68 percent of customers don't want to wait more than 30 minutes for their food.
Delivery-only options are exploding, and 79 percent of consumers are likely to order from ghost kitchens.
The shift is that customers are recreating in-house dining digitally, enjoying it at home with the same quality dishes and none of the hassle.
Cutting-edge personalization
Customers want restaurants to know and understand them. What if they can't customize their order? Maybe it's just a matter of saying, "No mayo," because you don't like it. But it goes deeper than just satisfying appetites and preferences because being able to customize orders helps restaurants mitigate:
Allergy concerns
Food waste
Think about what this looks like in action. One notable example comes from fast-casual chain QDOBA, whose digital experience didn't provide the same freedom as in-person dining. Recognizing the disparity, QDOBA redesigned its online ordering to allow customization. Its new online ordering system and restaurant app introduced elements such as:
Chew on these stats to see what we mean:
Colorful, identifiable icons for ingredients
Improved online order flow
QDOBA evolved to provide a cohesive customer experience, which gave a lift to customer check averages. What can eliminating digital friction do for your restaurant brand?
What changes mean for people in the service industry
Everything from how you operate to how you staff your restaurant is impacted by industry and tech changes. You need to simplify your operations internally, just as much as you simplify for the customer.
Let us see you flex
According to Parker Doyle, the Director of Transformation of The Moseley Group, restaurants need to efficiently flex up and down during peak and off-peak times. That is to say, you should be able to execute key functions with one employee or five.
Higher-skilled jobs
If technology automates pieces of the restaurant experience, what's left for employees to do? Think about how taxing—and often thankless—it is to wait on customers or even take phone orders.
Solutions such as online ordering and restaurant apps ease the burden, leaving room for higher-skilled (and better-paying) jobs. Whether that means employees run your tech solutions or even take on as-yet-undefined advanced roles, they too stand to win from a move toward higher technology.
Give the people what they want with your restaurant app
Digitally enhancing in-person dining experiences and eliminating friction both sound like welcome changes to provide customers with restaurant models that put them in the spotlight. Dip your toes into the future of dining with a custom restaurant app.
Discuss your needs with Detroit Labs and subscribe to our blog to find out more about how technology can elevate your restaurant.