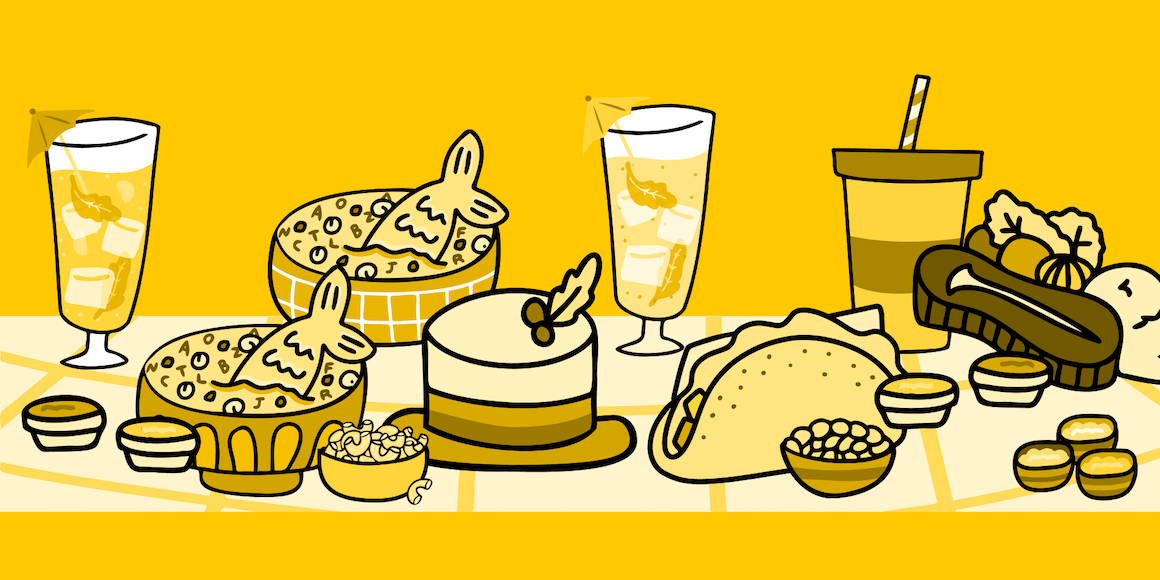 Tips for Delivering Customer Expectations Through Your Restaurant App
Apps transformed music, TV, travel, and now dining. You know all of this, but how can you make this transformation work for your brand of restaurants and its customers? Maybe your current app isn't working for you. So, do you want a complementary solution to accompany your ordering app? Maybe a team of experts could help your own developers keep up with trends. Before you take the next leap, explore a few tips for delivering on customer expectations with your restaurant app.
Discover how to go from delivery to delight with your restaurant app. >>
Tip No. 1: Digital customer experience should be No. 1.
In the inimitable words of Eminem, "You only get one shot." Whether you're launching a music career or a new app, you only get one first impression, so make it count. Provide a good experience through your app, and customers will not only come back, but they'll also likely recommend you to others.
Shared responsibility for interface and user experience design
Your user interface/user experience (UI/UX) is informed by everyone—from internal stakeholders and customers to your development partner—so it has shared responsibility. This is important because bringing together unique perspectives from individuals trained and wired differently means you're more likely to create user-focused solutions. For instance, quality assurance engineers advocate for the user, taking steps to ensure a positive user experience.
Tip No. 2: High-quality UI/UX is crucial.
No matter which voices—and how many—are weighing in on experience, your restaurant app needs to account for a few core needs. With society as demand-focused as it is, ease and customization top the list.
Ease
According to the National Restaurant Association, 52 percent of customers want restaurants to make ordering and payment easier. The thing is, Generations Z and Alpha live and breathe tech, so your brand has to keep up. This group has high expectations, and they'll take to social media and review sites to either sing your praises or blast you publicly—and you would probably prefer the former.
Take the time to think through how easy it is to use your solution, asking questions such as:
Do your app and its menu provide smooth browsing and ordering?
Is the checkout process simple and fast?
By walking a mile in users' shoes, you can do a quick level set on what they'll need to enjoy and use your app productively.
Customization
Giving users what they want when they want it is equally vital to providing a winning UI/UX. Customization is key, especially in the restaurant industry, where you face endless variables, from customer allergies to payment preferences.
Slip your user sneakers back on and ask yourself questions about your app from their perspective, such as:
Are there customizable options? It could be as simple as unchecking mushrooms from an item's ingredient list, but features like this can't be broken or hard to use, let alone unavailable.
Were you offered a variety of payment options? Forget cash—more like gift cards, credit and debit cards, PayPal, Apple Pay, and Google Pay.
Did you feel safe providing your payment information? Authentication for security and privacy could go a long way.
Remember, consumers expect certain UI/UX features to make their lives easier. Without these, they'll get frustrated, lose trust in you, and jump ship.
Tip No. 3: Functionality can increase restaurant sales.
Sure, you've made sure your app is easy to use and accounts for custom preferences, but there's more work to do—and it'll make life easier for customers and your business. To soak up those sweet benefits, you'll need a few other high-priority functionalities.
POS integration
Not-so-fun fact: Approximately 96 percent of restaurant operators experienced supply delays or shortages during the post pandemic crunch. With the flow of goods being as unpredictable as it's been, you need to be able to tell customers about out-of-stocks and substitutions. When your restaurant app integrates real-time menu updates, it removes unnecessary friction.
Mobile pickup/delivery ordering
Tired of hearing about the one-two punch of pandemic labor shortages and the Great Resignation? Unfortunately, the worker shortage isn't letting up for the restaurant industry, with employment down 1 million from pre-pandemic levels in 2021. That's why mobile pickup and delivery will continue to be important, with digital channel sales on pace to reach 30 percent of total restaurant sales by 2025. If you're crossing your fingers and hoping the trend will pass, think again and bake these functionalities into your app!
Reservation booking
Talk about '90s: Customers put their names on a handwritten list at the podium, wait for the little disc to light up so they know their table's ready, or—gasp!—have to call your restaurant. If your app allows them to book a time and table directly, both sides can forget about these old-school hassles.
Loyalty program integration
It's a fact of life: People like free stuff. Make it easier for them to get it from your restaurant with your app. Whether it's as simple as a punch card or as robust as user accounts that collect points toward free/discount items, integrate these capabilities into your app to provide a convenient alternative to physical rewards cards and coupons.
Tip No. 4: Get a handle on customer data management.
The future is data-driven, and restaurants can take advantage too. According to the National Restaurant Association, restaurants will get more opportunities to apply data analytics in the years to come, enabling them to predict and capitalize on consumer demand.
Clean data in, clean data out
We can't stress the importance of clean data enough. If you have multiple systems bidirectionally connected, make sure your teams know how to handle it. You'll need to preserve its integrity and confidentiality and keep it from becoming corrupted and interfering with your operations. Put a plan in place to keep everything in check and working together effectively.
Data drives improvements
Delivery customers might not like the liver and onions special, but they're paying with Google Pay a ton. These seemingly disparate bits of information help you move forward, so use your data to make improvements. When you see trends in your data, you can make changes—such as switching that menu special or enhancing your payment integration—or even begin the next big project that will delight your customers.
Tip No. 5: Accessibility can cost you.
Don't find out the hard way that you're failing on the accessibility front. Several brands—from restaurants to retail—are slow to respond to Web Content Accessibility Guidelines (WCAG) for websites and mobile apps. New lawsuits pop up every day because companies overlook the digital experience needs of users with disabilities. Get in front of these needs before they hurt your business.
Create a plan for accessibility
Your restaurant app needs to be accessible at every customer touchpoint. That means browsing the menu, adding items to the cart, making reservations, and even paying need to work seamlessly for every type of customer. The rules and regulations are still gray, but don't cut corners. Think of WCAG as your accessibility bible, and your app must be POUR:
Perceivable
Operable
Understandable
Robust
Having doubts? Have people with disabilities test your app, or choose a partner that can test for accessibility issues before they become an issue.
Win the race by prioritizing customers.
UI/UX, functionality enhancements, and data all have one thing in common: They're centered on customers. So kick your restaurant app up a notch or develop a complementary solution that accounts for what customers need from all angles. With more than a decade of experience in the industry, Detroit Labs can help. Get in touch to discuss your project, and keep your eyes on our blog for tools to leverage technology for your brand.