How we helped Domino's build the superior mobile experiences that made them an industry leader.
Domino's needs little introduction. In 2009, Domino's former CEO Patrick Doyle kicked off the Pizza Turnaround campaign. This "mea culpa" moment saw a revitalization of their brand and a focus on technology that set them far apart from their competition. In 2011, we worked with Domino's to optimize their iPhone and Android apps and subsequently cement their position as a disrupter and innovator in the pizza space with new products and features like the 3D Pizza Builder, wearable support, and the pizza tracker. All this work together resulted in higher tickets, greater order accuracy, higher customer satisfaction, and digital ordering accounting for more than 40 percent of their U.S. sales.
Domino's Pizza Mobile Apps
Detroit Labs brought our substantial expertise to the table to help turn mobile into a pivotal slice of Domino's income (*pun*, sorry). We did it by partnering with them to build native apps for iOS, Android, and Windows. Over our years of working together, we did everything from implementing pizza tracking to integrating Apple and Google Wallets to developing and launching a 3D pizza builder app for the iPad. More than just a mobile site, these digital products delivered customized experiences to Domino's customers across all platforms and made them a clear leader amongst their competition.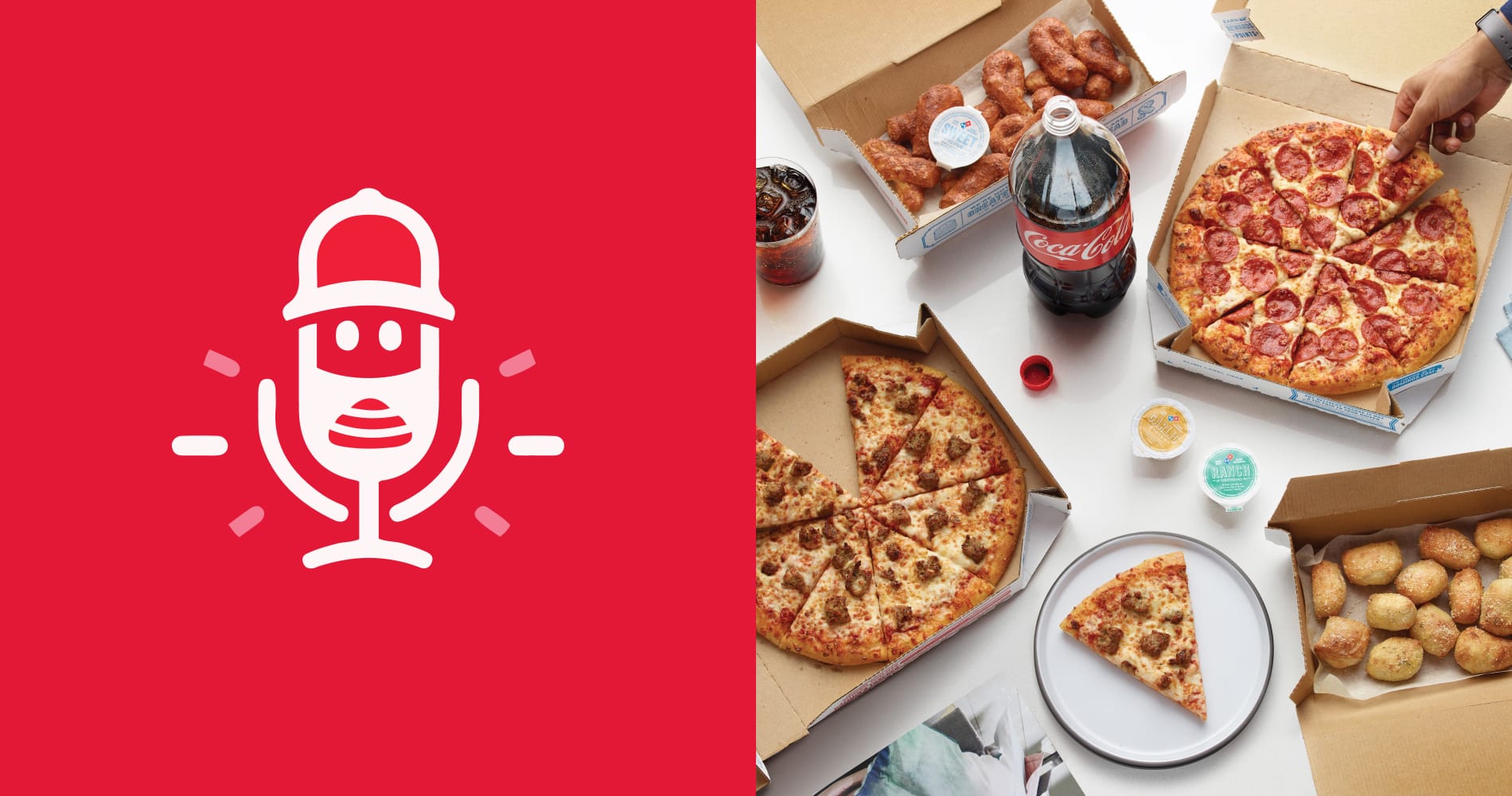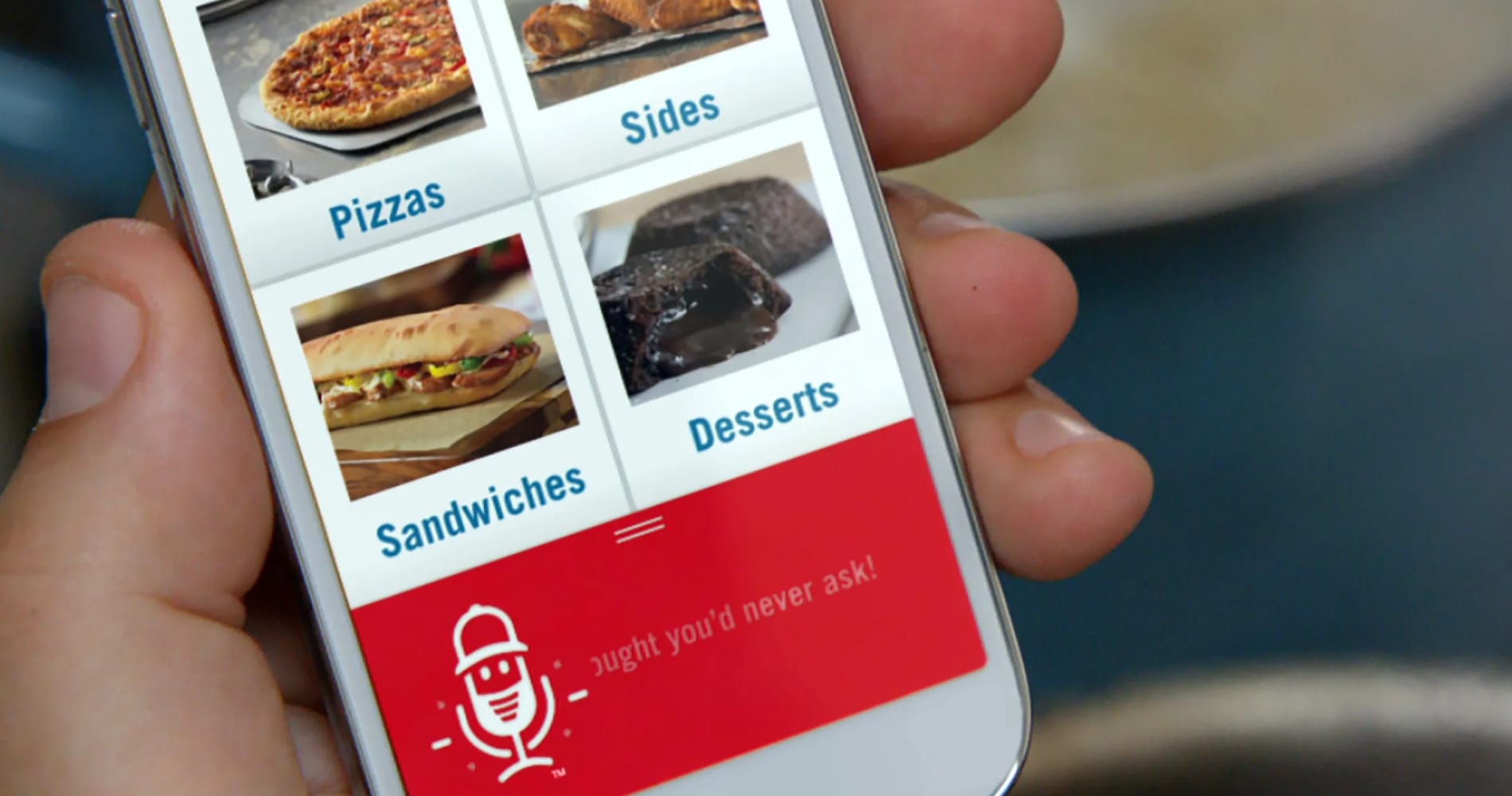 "Dom" Voice Ordering
In 2014, our development team helped launch "Dom," a virtual ordering assistant otherwise known as the "Siri" of pizza. While Siri existed at the time, it wasn't available for use outside of Apple apps. So, to make this possible, our team collaborated closely with Domino's and their voice technology partner to directly integrate this unique voice technology into the mobile apps. Dom was an instant hit, spicing up the experience and easing the ordering process.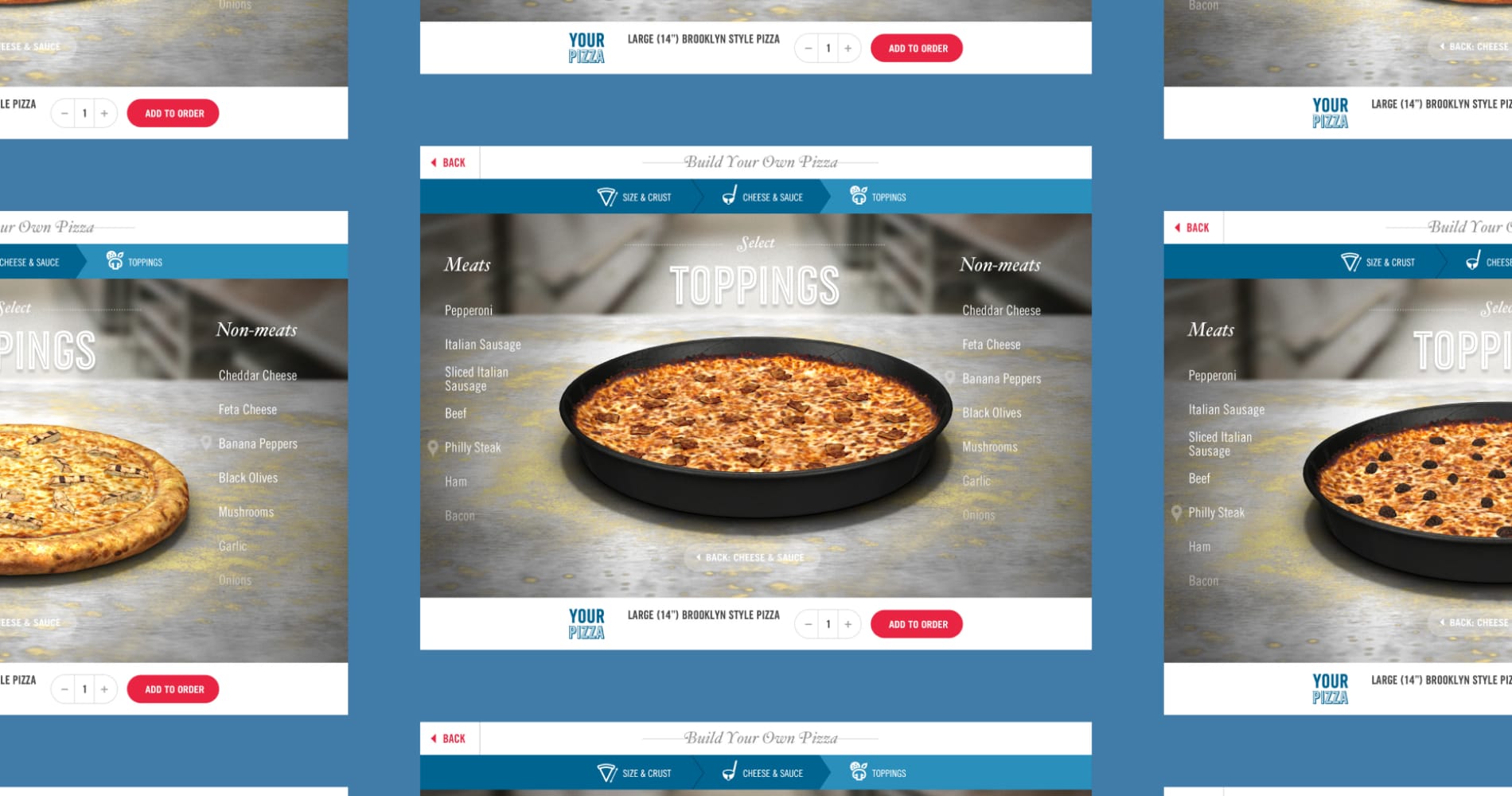 Domino's 3D Pizza Builder
In 2014 we also helped Domino's launch a brand new iPad experience featuring a realistic 3D pizza builder. Using OpenGL within the iOS environment, we leveraged Domino's catalog of 3D food photography assets to "build" a realistic view of a customer's final pizza. This fully-featured app included the full menu, favorites, coupons, locations, and digital order tracking and made a splash amongst a sea of cookie-cutter competitors.
Former Domino's CEO J. Patrick Doyle and the impact of technology on Domino's business.
In the news