Jimmy John's needed a mobile experience to make ordering sandwiches easier than ever before.
Jimmy John's offers hungry customers delicious options like the J.J. Gargantuan®, Jimmy Cookies, and Kickin' Ranch®, to name a few. The American sandwich chain started in 1983 and has since expanded to over 2700 locations. We were initially approached as a trusted partner to help launch what would be their first native mobile apps. Today, the apps have grown to support millions of users each month.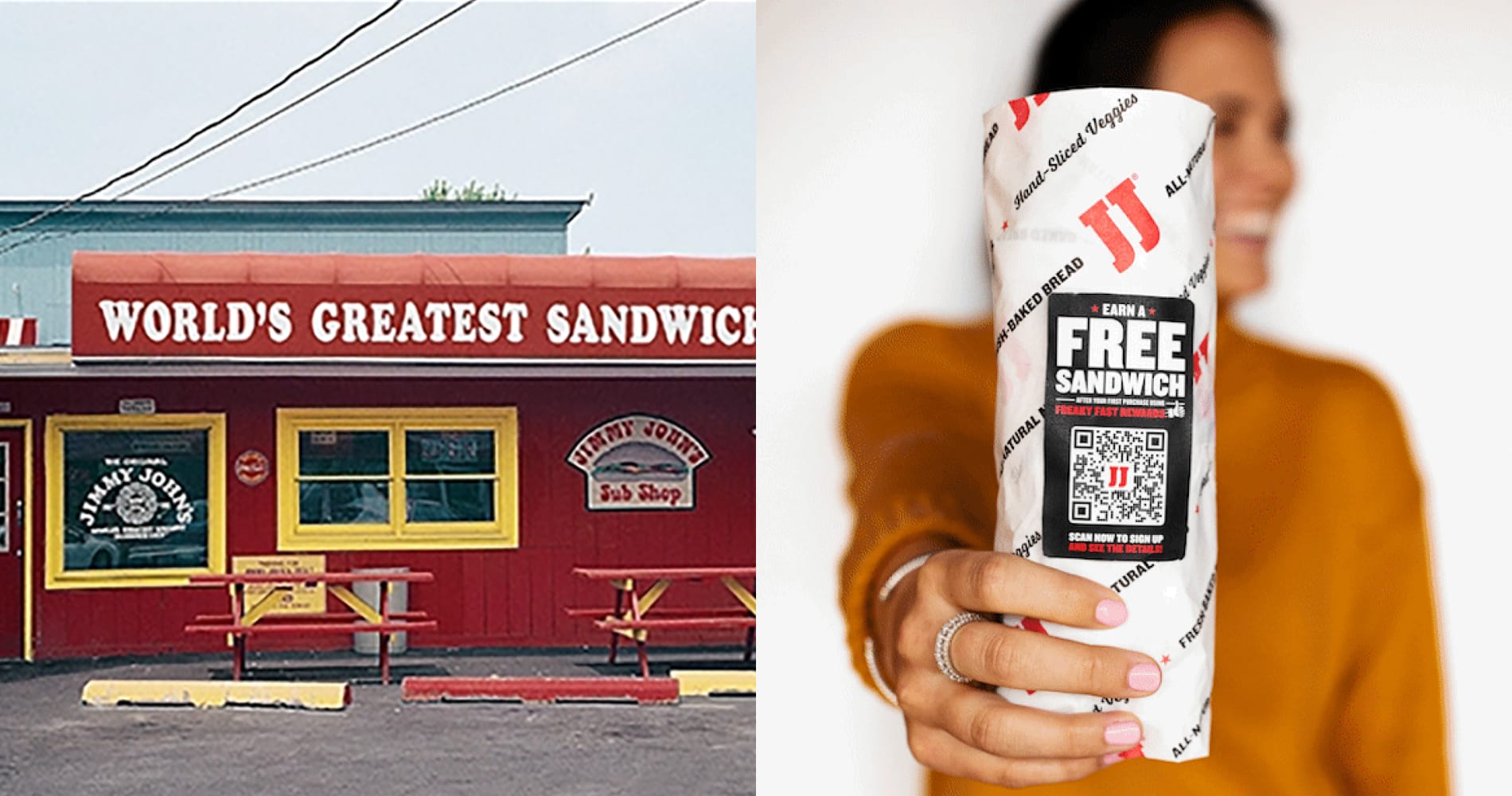 We leaned heavily on our extensive in-house experience ordering and eating sandwiches — lots of sandwiches — to design and build iOS and Android experiences that made ordering fast… freaky fast. Over the years, we built upon that foundation by adding watch apps, the Freaky Fast Rewards® program, catering options, analytics support, accessibility features, Siri interactions, curbside pickup, and much more. Just talking about it is making us hungry.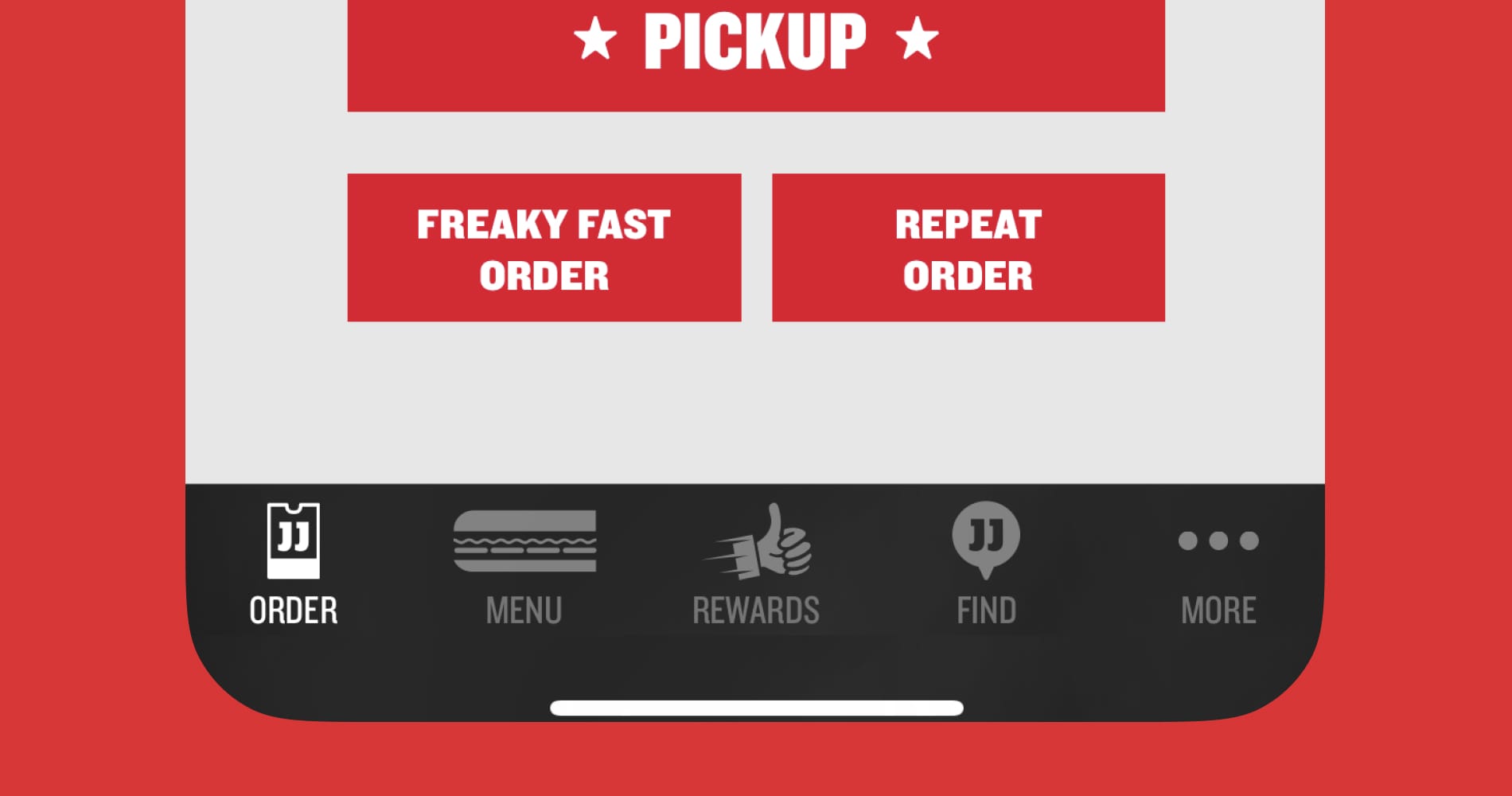 UI/UX
Jimmy John's is known for its speed. So, our team designed an experience to match. With just a few taps, customers could start the sandwich-making process and track its progress right up to their doorstep. But launching their ordering essentials was only the beginning. As our partnership grew, our team's work helped shape the experience of Jimmy John's Freaky Fast Rewards® experience and informed its technical implementation. The result was an even faster way for customers to fill their bellies. Our team continued to shape the mobile app experience for years after launch before helping Jimmy John's transition most of the work in-house.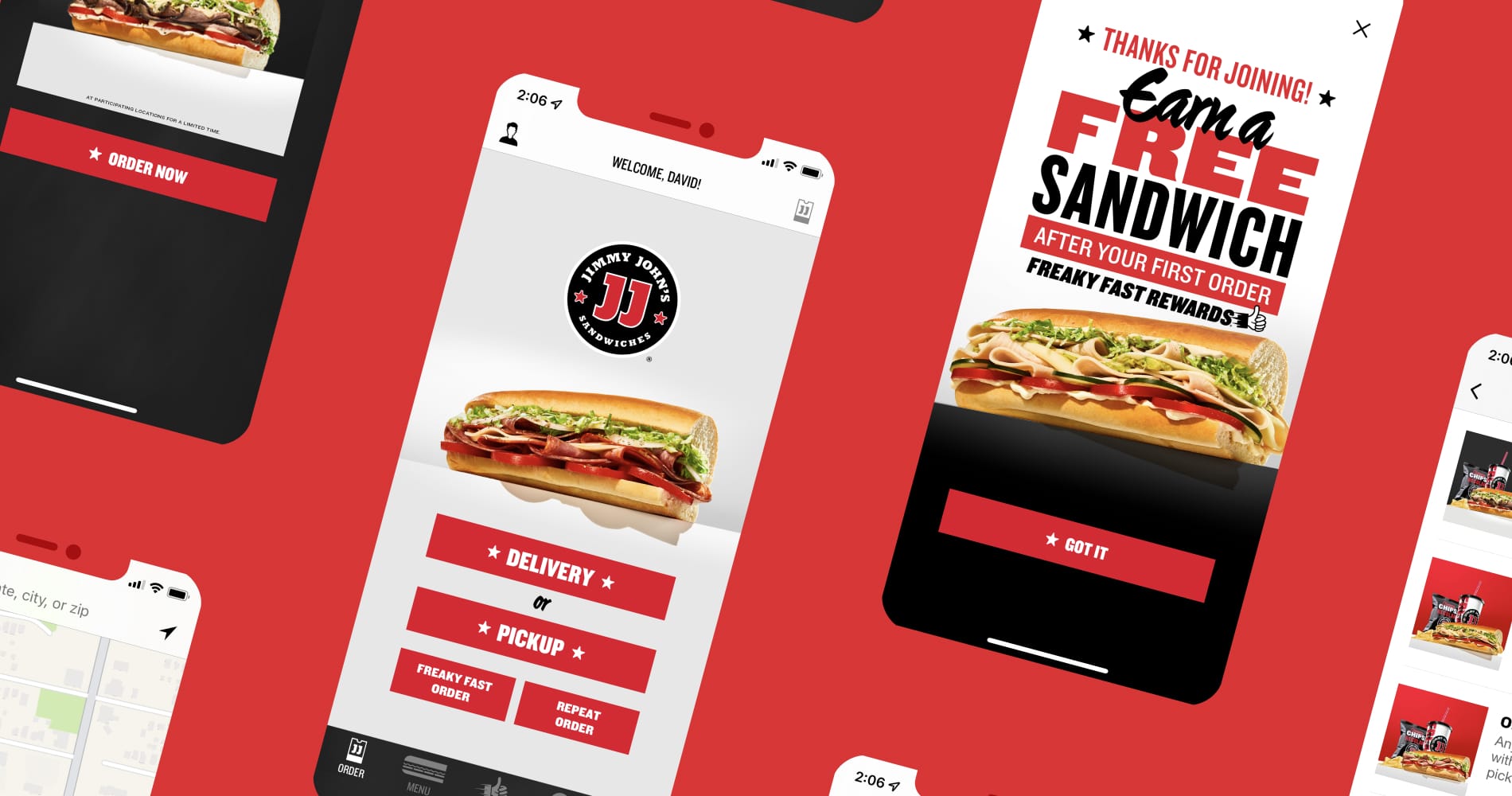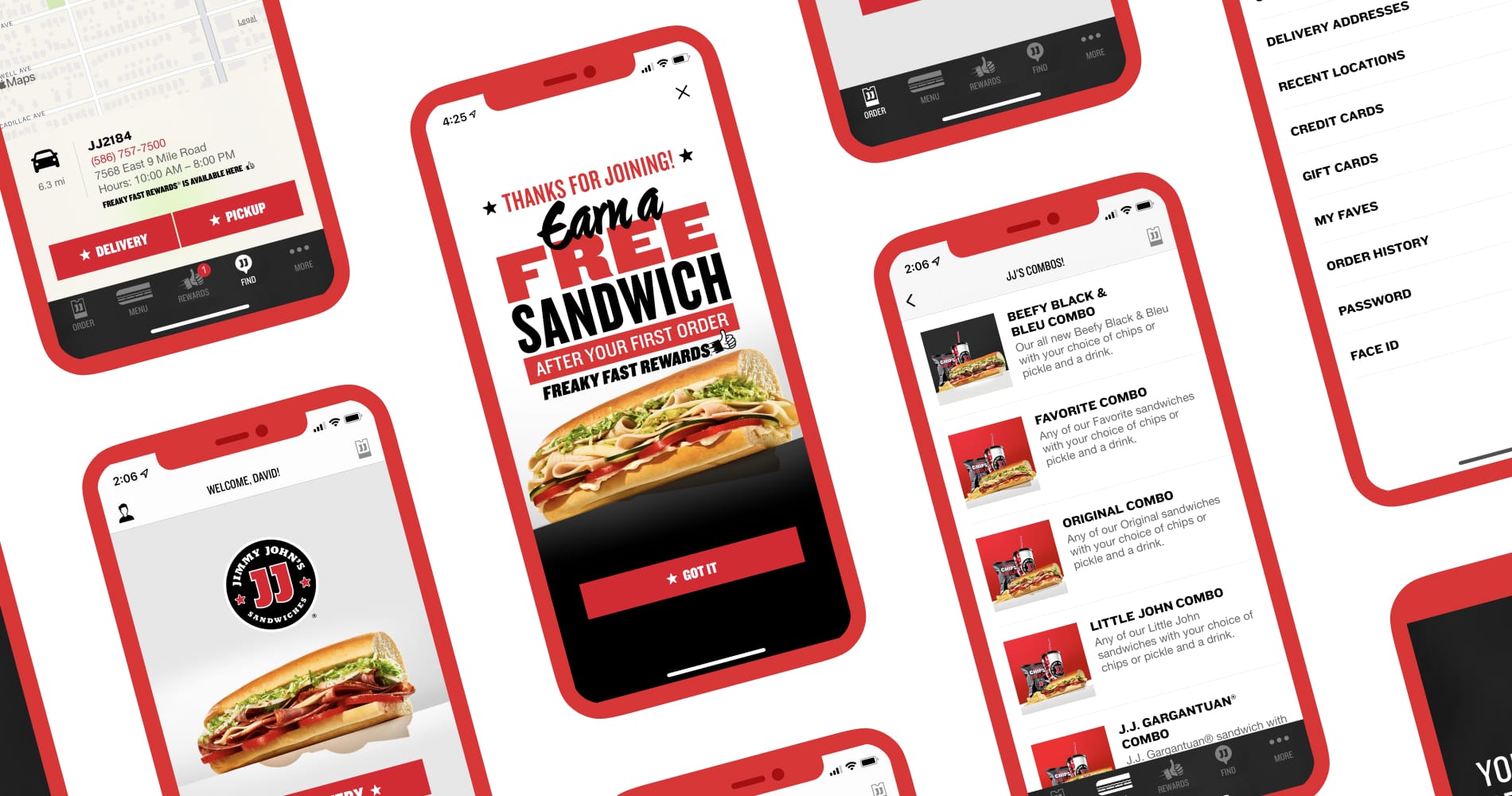 Design
We built a coherent set of UI components and patterns that carried Jimmy John's big, bold typography and color palette throughout every facet of the apps. Over the course of our partnership, we lead the evolution of the design system alongside Jimmy John's brand updates, its extension into wearables, and its expansion to include new features and functionality, like Freaky Fast Rewards®.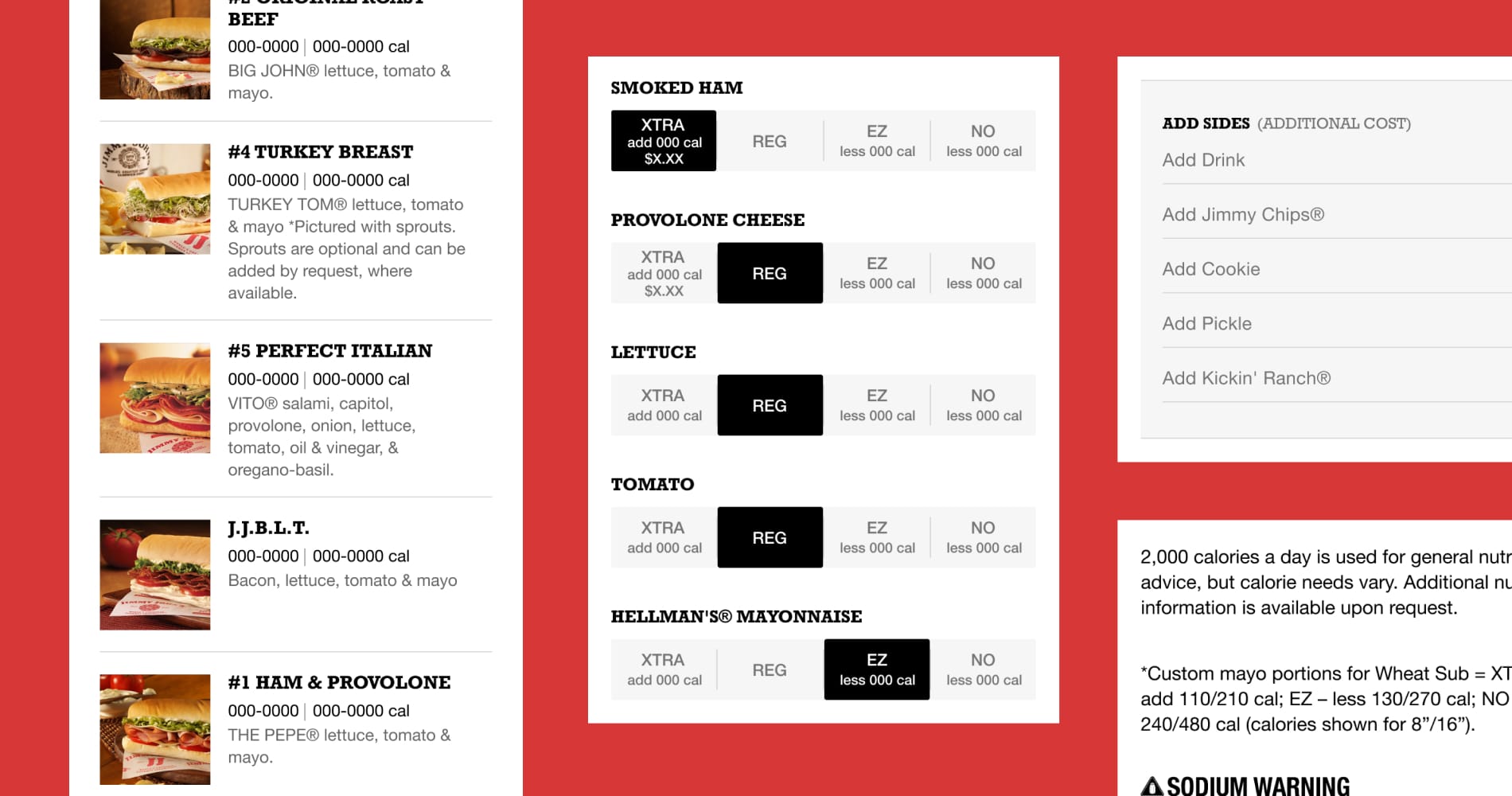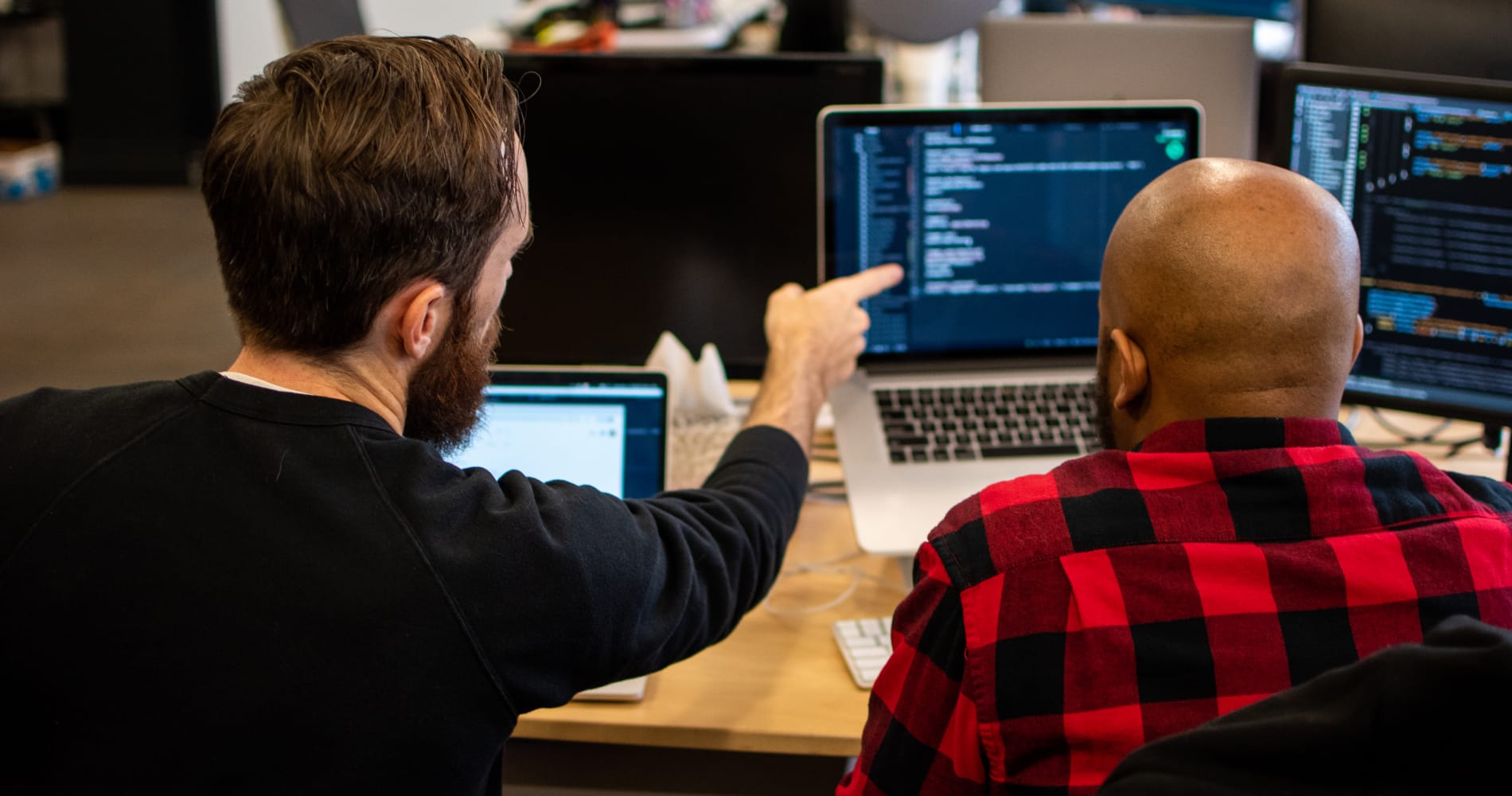 Development
Our iOS and Android developers and design team worked closely to unify the Jimmy John's brand with the best practices and conventions of each native platform. And with each new feature release, our team worked closely with third-party partners and Jimmy John's team to strategize and implement a variety of complex updates. It's a partnership that has stood the test of time.
At one point, Jimmy John's had a pressing need: transition to a new backend ordering platform following the acquisition of the previous provider. Our development team quickly scaled up in size to support and collaborated closely with Jimmy John's team to make this monumental task possible with minimal downtime and impact to work in progress.
In the news