How we launched simple, convenient, and personalized mobile banking options for members of Michigan First.
For almost 100 years, Michigan First has provided personalized, high-quality service to its members, providing a warm welcome and financial guidance for anyone who comes into a branch. We partnered with Michigan First to build a world-class banking app for their members to access and manage their accounts, loans, and other financial products. Additionally, the new app experience helped decrease the number of branch visits and phone calls, helping the Michigan First team free up resources.
UI/UX
Full-featured functionality in a banking app runs the risk of overwhelming the user, creating a confusing workflow that ultimately leads to a poor experience. We got around this by designing what feels like a single-screen experience rather than taking the user through linear workflows.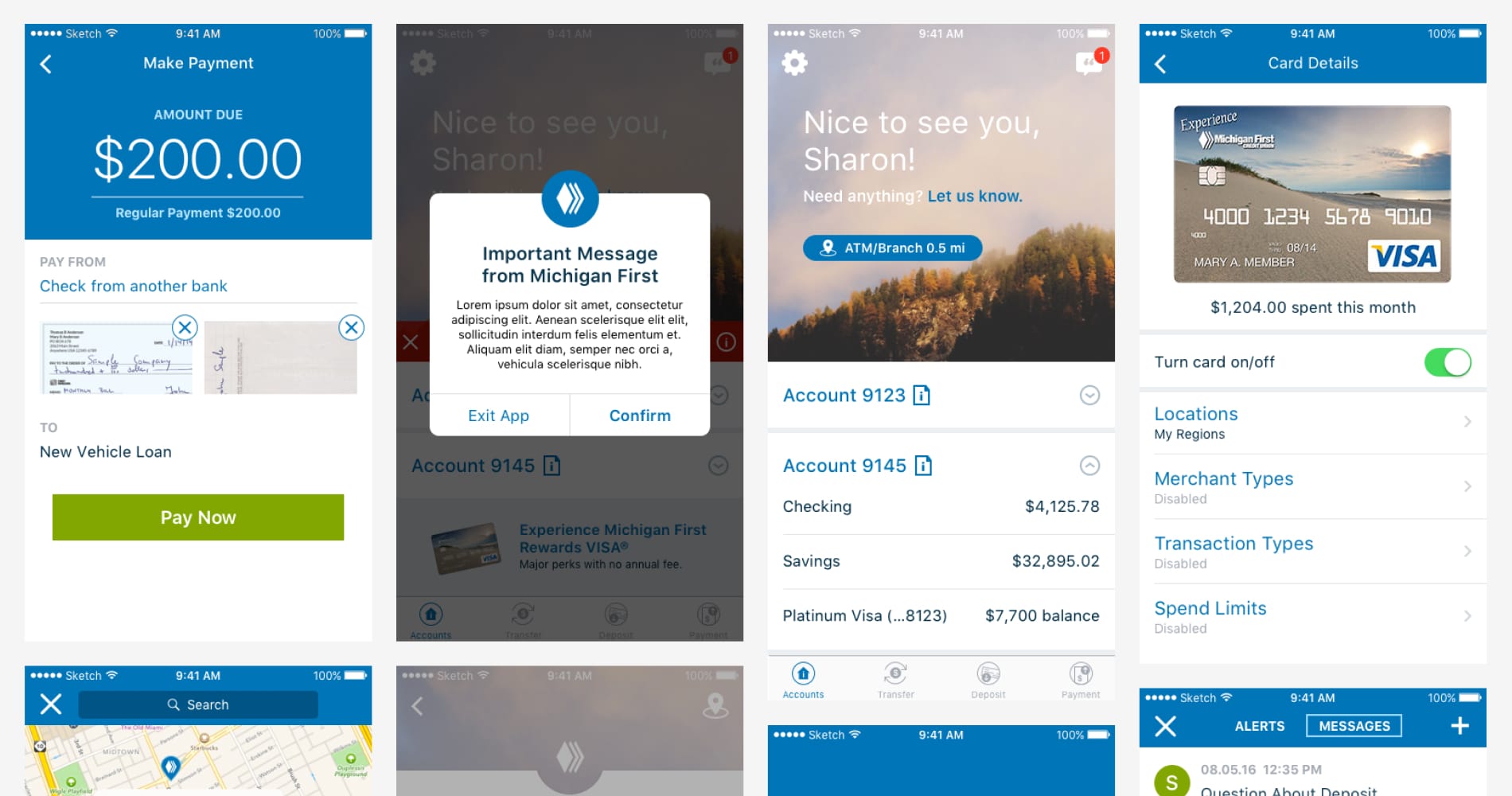 Design
Most banking apps feel like little more than an impersonal data dump. Sure, enrollment, deposits, and accounts are available, but without the helpful guidance of a friendly bank teller. There are a lot of services that customers need or want to use on the go, but delivering warmth, personality, and usability through a screen is a true challenge.
As avid users of banking apps, we knew there was an opportunity to create an experience that would balance superb customer service with full-featured functionality. We worked with Michigan First to create an experience that presented actions cleanly, leaving room for the brand's personality to shine through and providing the welcoming embrace that credit union customers have come to love.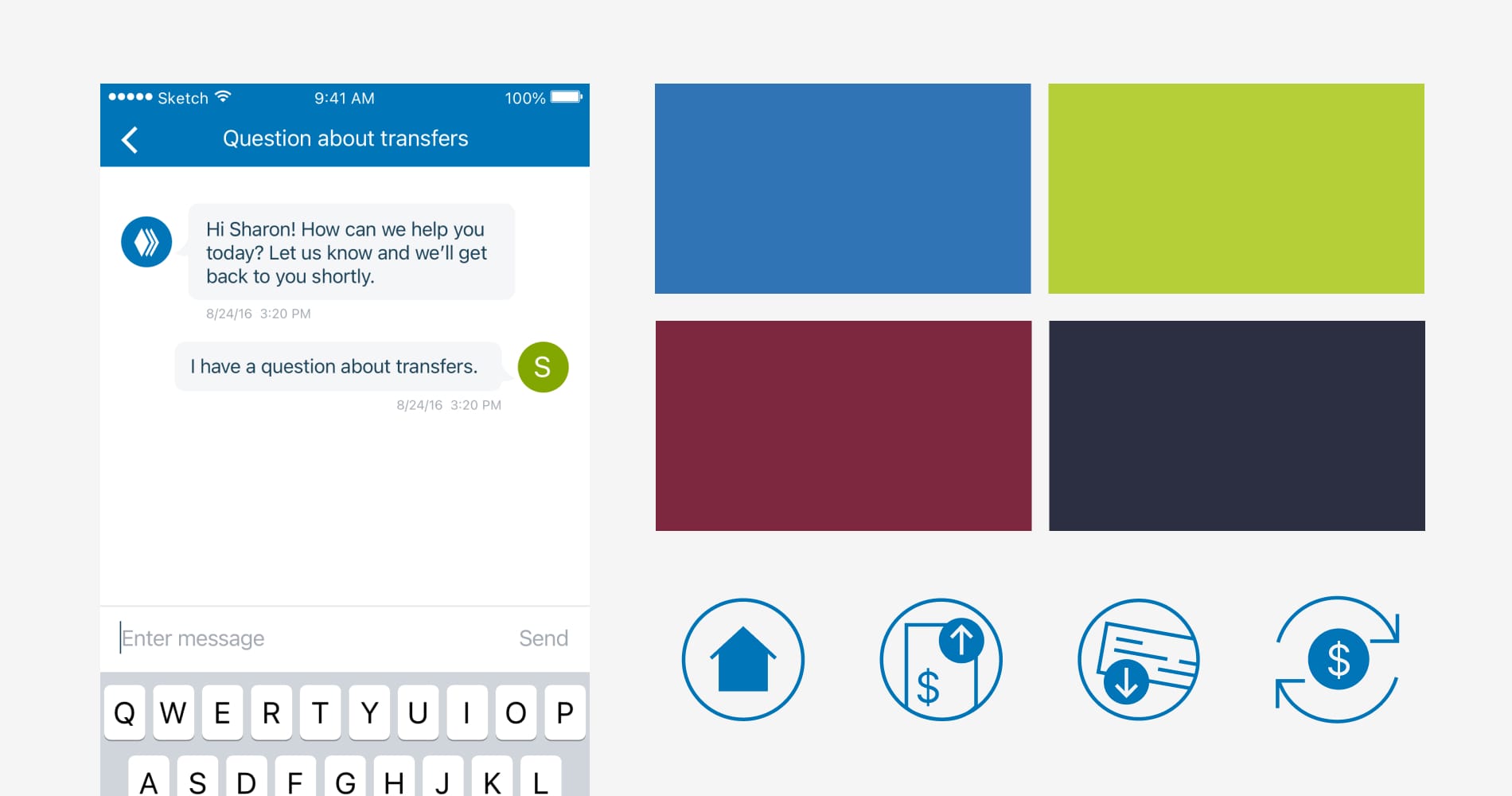 Development
Our team developed native iOS and Android mobile apps, including a direct communication tool. Through close collaboration with the team at Michigan First, we improved secure login and the messaging process between app users and Michigan First's 365 Live call center team. The resulting process was familiar to users and worked seamlessly on the representatives' end.