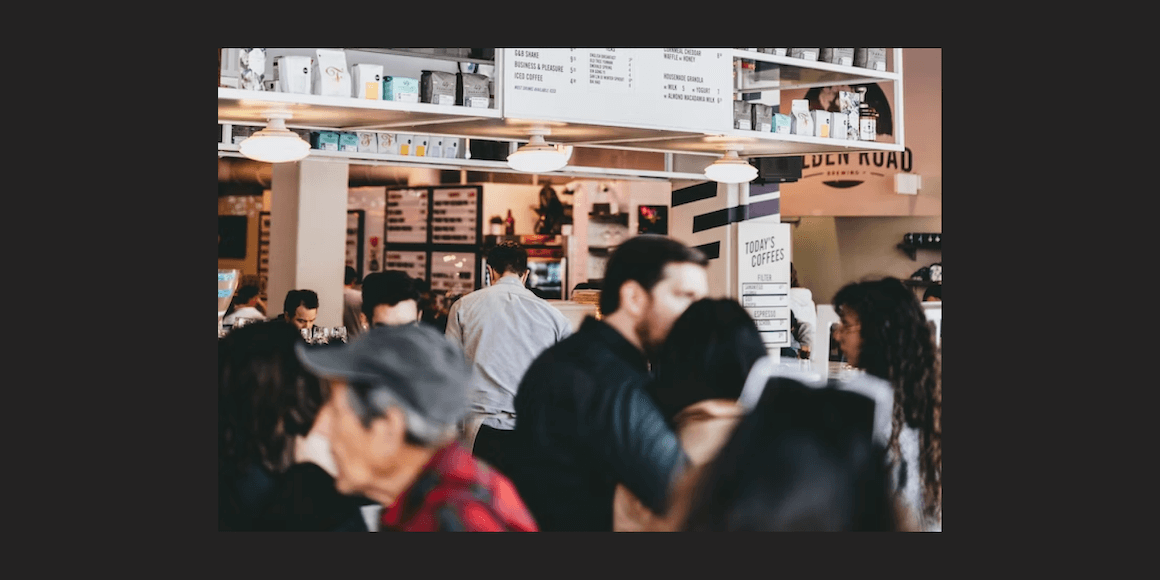 3 Tips for Improving Your Restaurant App
You've heard the old adage: "Looks will only get you so far in life." That's true of technology too. Maybe it's tempting to go after the shiny objects, but there has to be more to offering a successful restaurant app. The key is to prioritize your customers! Learn the best ways to get your app off to the races.
Discover how to go from delivery to delight with your restaurant app. >>
1. Leverage customer data and research
If you want to up your restaurant app's game, the first place to look is at your own data. Between items ordered, peak ordering times, and more, you have a treasure trove at your fingertips. Hone in and look for trends to drive improvements. The market research industry didn't spend $76.4 billion in 2021 for no reason!
Qualitative and quantitative research methods
Both qualitative and quantitative research deliver invaluable insights—some based on sentiment and others on facts. Either way, you'll get a sense of how your restaurant and its app are performing.
With qualitative research, it's all about giving customers the floor, letting them tell you what they think and how they feel. Strategies such as focus groups and interviews deliver insights into customer opinions and experiences.
But what are your numbers telling you? Quantitative research collects and analyzes numerical data, revealing trends. One strategy that often delivers results is the survey. In fact, surveys are the most used quantitative research methodology.
Secondary research
Of course, if you really want to get inside your customers' heads, it's easy to reach out and ask. Transparency fosters trust, and you can head off issues before they create revenue problems.
Your best bet? Ask for restaurant app reviews and use the information you receive as an opportunity to improve. The key is to listen to what your users are telling you, then put yourself in their shoes to see from their perspective. With enough review data, you can sift through the feedback to see trends or larger issues. Is your restaurant receiving more complaints about order issues than the app? If so, maybe the ordering service is the real problem.
2. Create a stellar user experience (UX)
Your restaurant app can't solely focus on showing your menu or accepting orders. It should keep user needs front and center. Keep several best practices and ease of use in mind to deliver the right experience.
Trust
To ensure customers remain invested in your restaurant app, prioritize credibility. After all, it's difficult for new customers to trust unfamiliar companies or tech—so you must earn it.
Think about what creates trust on a website: Items that signal reputability. As users of technology, we trust digital assets that showcase safety seals, certifications, and even customer testimonials. Naturally integrating these pieces into your restaurant app is ideal.
Simplified processes
Make it responsive! Native apps are responsive by default, but a website or web-based app may not be.
Users bail when they can't easily navigate or visualize information, so don't let them. Integrate responsive design and functionalities to account for different variables, such as screen sizes and device capabilities.
Uninterrupted activities
"Did my order go through? How do I track it?" Don't let users struggle to find their way around or wonder what to do next. Reduce their confusion and unnecessary lag time.
One quick way to do this is to guide them based on where they are in the app by using calls to action (CTAs). If visitors see a CTA after they've completed their original purpose, they won't wonder what to do next.
The right amount of options
When it comes to the details your restaurant app puts in front of users, make it like Goldilocks: Not too many … just right.
The fact is that too many options—such as links and CTAs—can increase your app's bounce rate because they compete for attention. If you're not sure how to find a balance, the right tech partner can craft the ideal feature set to appeal to different kinds of visitors.
3. Provide accessibility
Not everyone can interact with technology the same way. That's important to recognize because it can impact your bottom line. More than 56 million people in the U.S. have some form of disability, and 46 percent of app users agree that accessible apps make them more likely to complete a transaction. Just like websites have to meet Web Content Accessibility Guidelines (WCAG), your restaurant app should too.
POUR: Perceivable, operable, understandable, robust
Accessibility guidelines are extensive. Your development partner can navigate these for you, but your app should at least be perceivable, operable, understandable, and robust. There are a few places to start:
Account for colorblindness. These users may not see blue hyperlinks, but they'll see underlines.
Keep layouts consistent. If users are blind, keeping elements (e.g., buttons) in the same places enhances navigability.
Use descriptive labels and highlight selected content. If users rely on screen readers, these tools need cues to go off of.
When all else fails, trust the leading app platforms. Follow Android and Apple accessibility guidelines to ensure your restaurant app meets the standards to be listed in their stores.
Assess loyalty programs
We mentioned it earlier: Implement a customer loyalty program. If you don't have one, you're leaving valuable data about preferences, ordering habits, and average spend out on the table.
But let's assume you do have a loyalty program. Think about how it functions. Is it based on how easy it is for your brand to deliver on a scalable basis or on what your customer data is telling you? Customers generally favor personalization above other program features, with a whopping 87 percent of Americans willing to have their activity tracked to get it. Stand out from the rest! Your loyalty program could deploy multi-sensory features or solicit customer input on products, delivering quality experiences and collecting valuable customer data along the way.
Accessibility consequences
Remember: Accessibility isn't just a best practice—it's a requirement. From phone orientation and text resizing to headers to metadata, so many pieces matter. Unfortunately, many apps still aren't accessible.
Without accessibility, brands can quickly get into hot water. If you're tempted to shrug that off and roll the dice—don't. There was a record number of accessibility lawsuits in 2021, with a whopping 11,400 people filing Americans with Disabilities Act (ADA) Title III lawsuits. E-commerce, news and information, and government organizations top the list, but accessibility is a widespread problem across industries.
Make sure your restaurant app delivers
Improving your restaurant app could be as simple as making it look more appealing. The truth is that a mix of strategies can help you elevate your app. But you have to start somewhere, and data, UI/UX, and accessibility provide big wins for your users. Running your restaurant isn't just about your food. A quality app experience speaks just as loudly as a delicious entree.
Are you looking for more ways to elevate your restaurant app? Subscribe to the Detroit Labs blog to discover the power of technology.