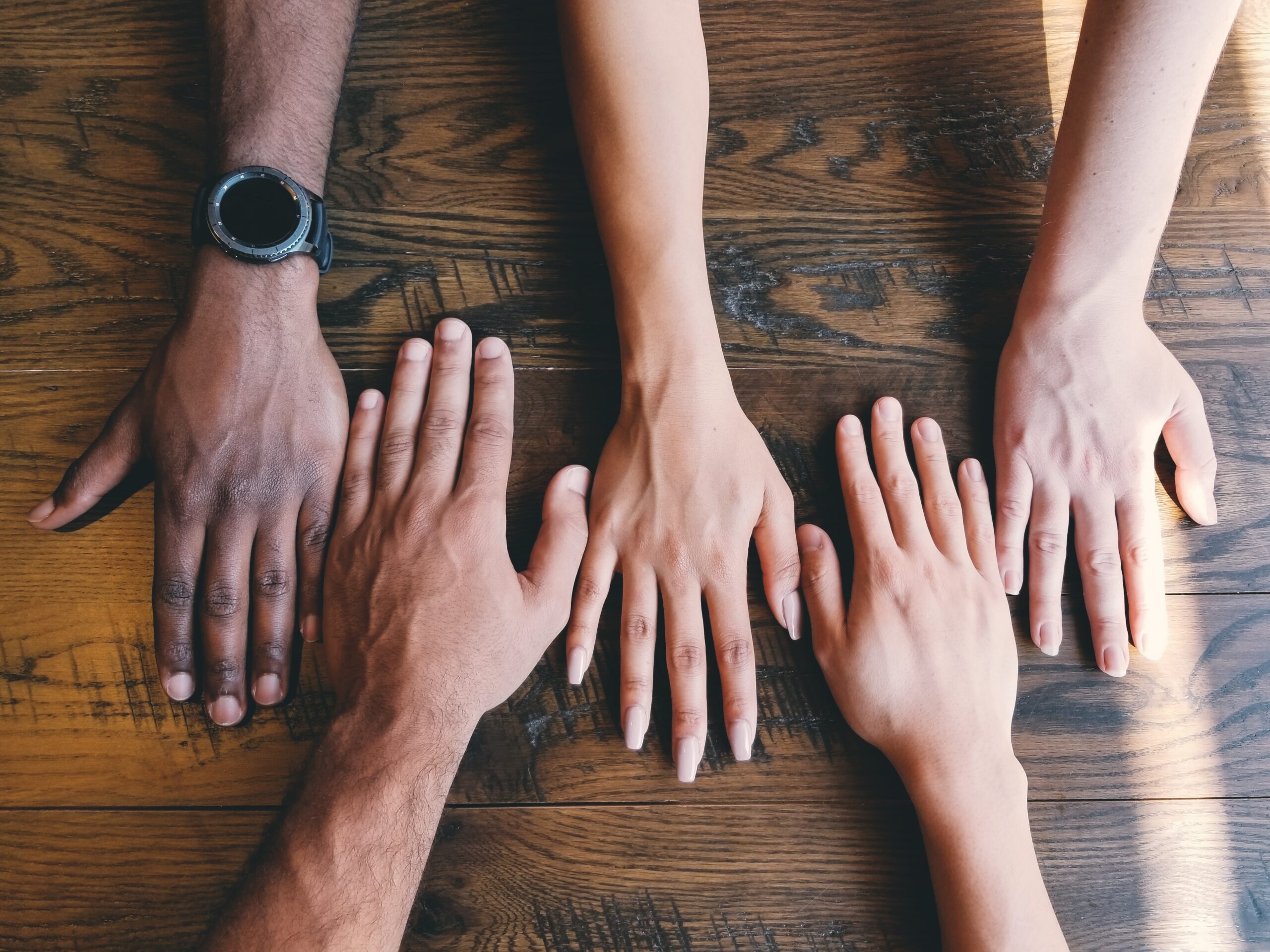 Build Team Alignment with a Team Agreement (Template Included)
What is a Team Agreement?
Team alignment is critical when working together toward a common goal. When Detroit Labs project teams come together to build a product, the greatest question becomes: How are we going to work together to make this happen? 
With lots of autonomy on our teams, it becomes necessary to lay the groundwork for how the team will work together. That's how Team Agreements (grab your template) were introduced to our project teams.
Team agreements help spell things out specifically and serve as the foundation for the team. The purpose and utility is to be explicit and detailed to ensure that the team is aligned from the start; as a living document, a team agreement can be referred back to when questions (and sometimes conflicts) arise.
Team Agreements are generally started as soon as a project team is formed, or as soon as a project kicks off, and involve engaging the entire project team in the process. If you're already on a project team, however, it's never too late to start conversations about a Team Agreement.
Elements of a Team Agreement 
Below are some of the main elements of a Team Agreement on a Detroit Labs team. Note that it's not limited to these sections — do what works best for your team and your project. 
Values 
It's important to our teams to be in alignment on what values determine how we work together. In addition to our organizational values – Team, Growth, Community, and Opportunity – teams will discuss team-level values and how they will be demonstrated throughout the lifetime of the project. 
Personal Goals 
This section helps tie personal and professional goals to the project. Here, teams will define how each team member will use this project to grow and how to support each other in working towards those goals. 
Communication
Communication is two-fold: What methods are we using? What are the qualities of communication we want to demonstrate on this team? Some things to consider:
Define what it looks like to reach out for help when a team member needs it

What

giving and receiving feedback

on the team looks like

How to address personal challenges and what we need from each other
Commitments 
Outside of what's already agreed upon, what other commitments do we want to make to the way our team works together? Some things to consider: 
Define tools and processes: these can be things like demo planning, testing strategies, cadence meetings, and even what the definition of 'done' means on the team. 

Work-life balance: these can be things like core working hours, planning vacation time, school pick-up times, etc. 
A Team Agreement is a Living Document
The team has been formed, you've created a Team Agreement, and…now what? 
It's easy to fall into treating a Team Agreement as a task list item and placing it on the shelf once it's complete. Team agreements are living, breathing documents that require accountability from all team members to adhere to and revisit regularly. One way our teams at Detroit Labs ensure that the Team Agreement remains updated is through holding periodic team retrospective meetings — if action items related to a team agreement come out of a retro, the agreement is updated and changes are communicated to the team. Detroit Labs teams also revisit a Team Agreement whenever new people join the project team taking time to make revisions, capture anything that may have been missed, or remove anything that's not working for the team.  
Get started on your team agreement with our Team Agreement Template – just make a copy or download the file.  
Photo by Clay Banks on Unsplash.