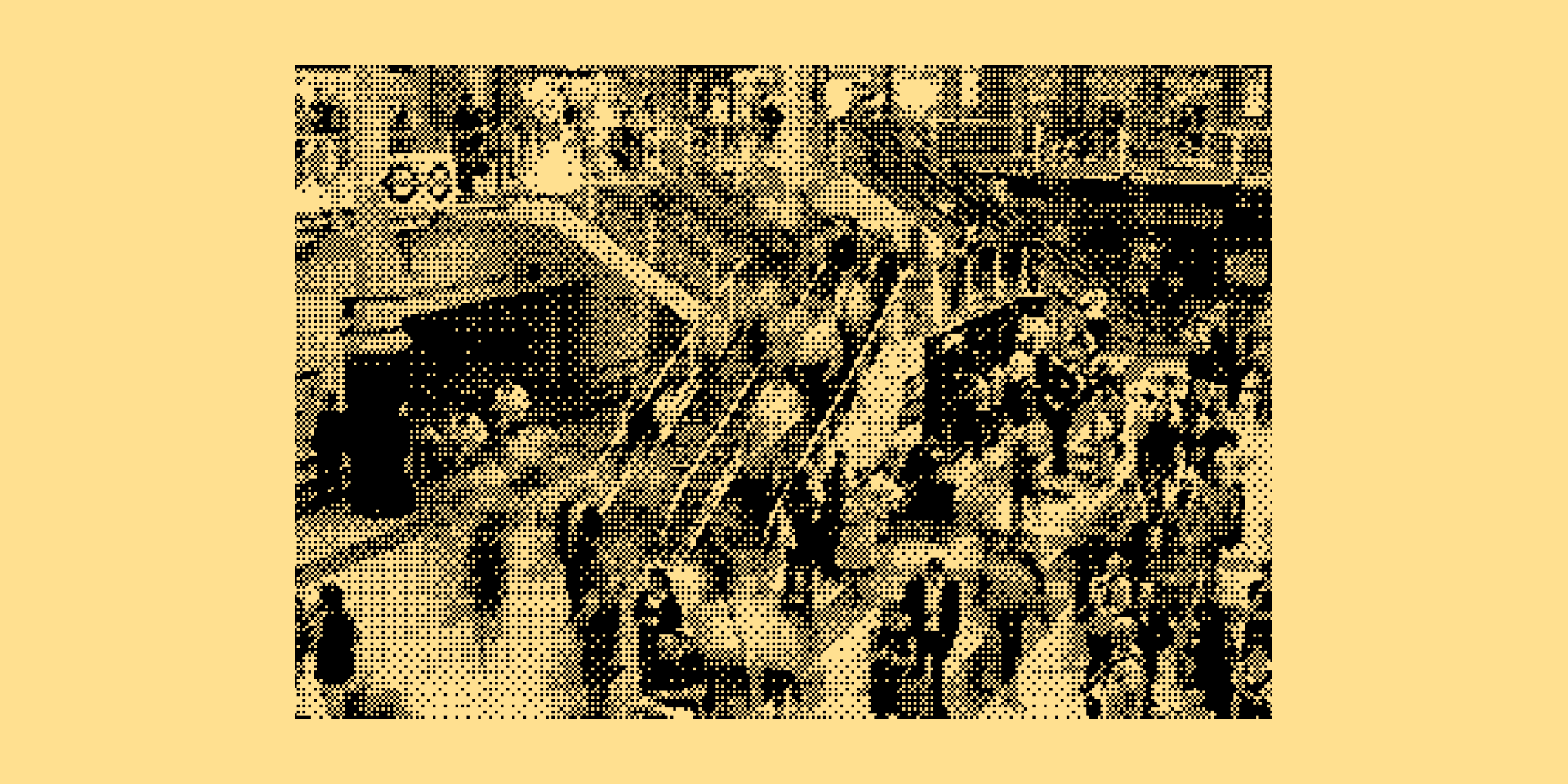 Digitizing the Physical World of Retail with Technology
The classic retail experience: Brick-and-mortar everything, with consumers physically entering stores to search aisles for what they need.
Today's retail experience: A blend of the physical and digital as technology in retail stores transforms and grows.
"Change is the only constant in life." — Heraclitus
Retail trends change as much as fashion does, and e-commerce and tech-enabled commerce play vital roles. Today, retail spaces need to be immersive and engaging, with everything from payment processes to digital marketing working to transform retail. Learn what's changing, how it could help your brand, and how to adapt to the melding of our digital and physical worlds.
Booming e-commerce services
E-commerce is bigger than ever. That's a loaded statement, but think for a second about where technology in retail stores has been trending for the last several years.
The numbers alone should be convincing. E-commerce reached a collective $933.30 billion in 2021—over 15 percent of total retail—and is set to reach 23.6 percent of total retail sales by 2025. Despite the reliance on all things digital over the past few years, online shopping is still more than a smidge behind brick-and-mortar retail spending, which reached a staggering $5.149 trillion.
So where is retail headed, anyway?
Creating value with customer-focused tech
Give the people what they want, and the people want flexibility. Complete reliance on e-commerce is still a ways off based on the state of technology and preferences of different groups, so the future is hybrid. Customers are mixing online and in-store shopping for the best of both worlds in search of options that make their lives easy, fulfilled, and improved.
Easy
Think about how platforms such as Amazon provide "Subscribe and Save" options, refilling orders at a certain cadence so that customers never run out of key items. Today's customers want you to make their lives easier through strategies such as predictive operations and preemptive ordering, deploying technology to save time and simplify checkouts.
Fulfilled
What is your customer experience like? It's not as cut and dried as "find an item, buy that item." Brand experience is a major driver for consumers, and you can enhance yours with a mix of digital and in-store support. Fulfill your customers by combining data and engagement to personalize their experience.
Improved
Do you understand your customers? Improve their lives by showing that you do by bundling products and services in personalized packages to provide value. Of course, all consumers speak the language of money. Go a step further and form a network of partnerships to offer dynamic pricing and create more value.
None of your efforts will succeed overnight, and you'll need the right tools to help along the way. Luckily, technology in retail stores keeps chugging along, with emerging tech focused on artificial intelligence (AI), Internet of Things (IoT), 5G, augmented reality (AR), virtual reality (VR), and more. Do your research to discover the potential of these technologies and propel your digital transformation.
Digitizing payments
Deploying technology in retail stores has the power to move the needle for customers who want to be able to shop their way. As many as 66 percent of shoppers believe automation can improve the shopping experience, given the declining use of cash, the desire to expedite shopping, and even increased environmental awareness.
Mobile POS
Sluggish checkout lines are so last decade. Mobile point-of-sale (POS) systems such as the Apple e-commerce solution, ApplePay, allow shoppers to tap their mobile device onto a payment terminal, pay, and go.
To provide greater autonomy, some stores even offer self-scanning solutions throughout the shopping experience, wherein shoppers scan items with mobile devices throughout their trip, bag (and, if applicable, weigh) them, and check out at self-serve stations.
Digital receipts
Paper or … email? Between reducing paper waste and limiting contact during checkout, e-receipts have become a common technology in retail stores and even restaurants. You've probably noticed some establishments have gone 100 percent digital, whereas others currently provide a paper or e-receipt option.
Food for thought? Email receipts pack a double whammy of reducing paper waste and collecting customer data! Perhaps something to consider.
Pursuing the future of retail
Technology in retail stores will drive the future of the industry, blending the physical and digital into a compelling experience. As this change happens, two worlds—brand experience and everyday life—collide to form something that's practically indistinguishable. That is to say, we'll see a shift from omnichannel (present everywhere) to metachannel (integrated everywhere).
In the increasing metachannel landscape, you use data to integrate, coordinate, and blend experiences around the consumer. Physical and digital spaces work together to create valuable experiences. Consider how retail and digital experiences could change:
Retail
Repurpose retail spaces to extend beyond onsite buying
Use stores to showcase products that can be bought through any channel
Hold community events
Provide lifestyle services and events
Offer learning opportunities
Digital
Provide more choices related to existing online activities
Encourage social shopping
Offer shoppable streaming
Allow Instagram buying
Support in-game purchases
How could metachannel retail transform the way you run your business? Time will tell how much the lines blur.
Empowering brands with digital marketing
Mobile POS, e-commerce, metachannel experiences—so many innovations are driving industry changes, but technology in retail stores is also about how you use information and deploy digital strategies. The truth is that customer data gives retailers massive power, opening up opportunities for digital marketing.
Case study: Kroger Precision Marketing (KPM)
Grocery mega-chain Kroger has digital marketing figured out. Its KPM retail media program uses a mix of strategies, targeting shoppers at touchpoints and in households through various tactics:
Onsite search and display
Advanced television
Over-the-top (OTT) services
Social and influencer platforms
Offsite advertising
Email
Push notifications
The retailer also leverages information it already has, meaning loyalty data. Using data from the Kroger loyalty card program, KPM enhances outcome-based marketing for consumers, content providers, and brands.
Retailers across the spectrum can take note of this example. With details on everything from visit frequency to purchase history, loyalty data can help you achieve better personalization. In turn, this opens the door to offering digital marketing to partner brands.
Balancing physical and digital experiences with technology in retail stores
Retail is undergoing a major renaissance, and you must be nimble to keep up and continue to "wow" your customers. E-commerce is fundamental to this, whether you're a grocery store chain or a big-box electronics store. Whether in-person or online, strive to provide options that make your consumers' lives easy, fulfilled, and improved. How can you do this? Tools and strategies range from mobile POS to metachannel experiences and even digital marketing.
Choose the right technology partner to give your retail brand a lift and meet customers—and their changing buying behaviors and needs—where they are. Get in touch with Detroit Labs to learn how our solutions can help, and subscribe to the blog for emerging industry insights.