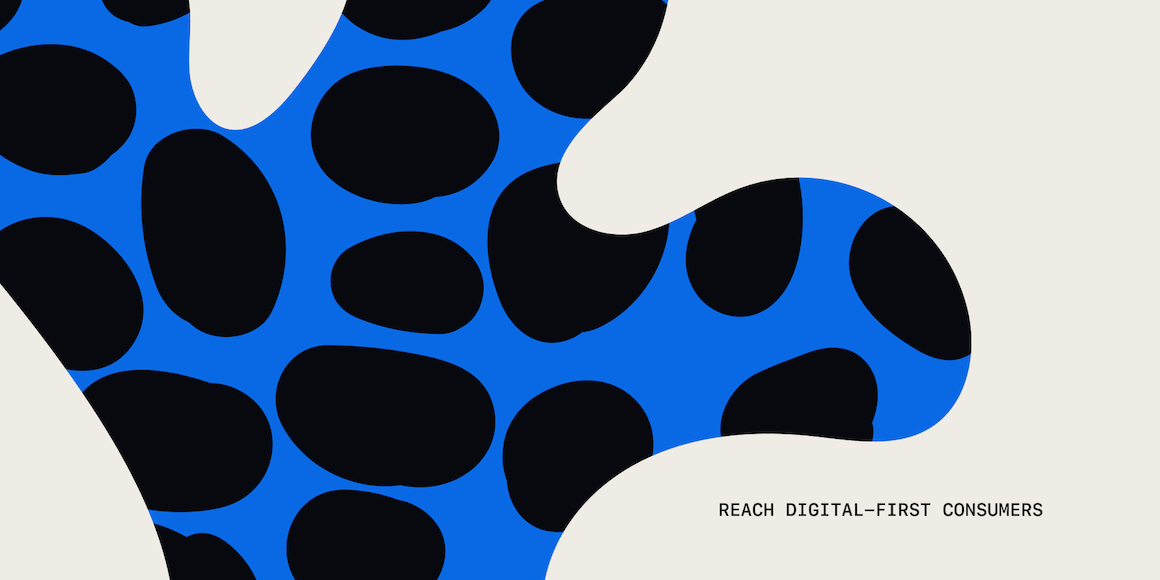 Transform Your Brand to Reach Digital-First Consumers
Digital-first customers are everywhere, thanks in large part to the COVID-19 pandemic. We see them equally in both B2C and B2B spaces. Unsurprisingly, the virus that rocked the globe has fundamentally changed consumer behavior and expectations.
Salesforce researched 15,600 consumers and business buyers globally to dig into the biggest digital transformation trends. Their findings? Eighty percent of customers believe brand experience is just as important as a company's products and services, and 66 percent expect companies to understand their needs and expectations.
How has your business planned for digital transformation? A term like "transformation" can feel big, paralyzing, or even a little jargony to many companies. But when you break it down into a process instead of thinking about it as one big reveal, it becomes less overwhelming and more realistic to achieve. Follow along as we lay out three digital transformation frameworks for your digital-first strategy.
Digital Transformation Framework 1: Research customers and technologies
Most marketers have been using data analytics to drive personalization and their digital-first strategy for years. But how has that related to the rest of the organization?
The fact is, you need to think about your customers from multiple angles to give them what they need. Ask yourself a few key questions to get a better understanding of your audience:
Who are your customers?
What are their motivations?
What are their needs?
What are their expectations?
These questions provide certain types of information, including demographics, geographic data, psychographics, and behavioral data.
Demographics
Get to know your audience demographics to inform your digital-first strategy. Demographic information includes:
Age
Education
Income level
Family size
Gender
Race
Marital status
The tides have turned. African Americans, Asian Americans, Native Americans, and Hispanic consumers have more buying power than ever. On top of this, millennials are the largest generation of consumers, and Generation Z is the most racially and ethnically diverse generation. You need to personalize your strategies to meet the needs of these diverse groups.
Geographic data
Geographic data also plays a part in your strategy. This data informs your audience's needs and interests, whether you're building an app or a strip mall. Geographic information includes:
Rural, urban, or suburban
Climate data
Radius
Neighborhood
Nearby resources and amenities
Is digital technology a priority for people based on where they live?
Psychographics
How does your audience think? Psychographics hone in on their motivations and how they view the world, including their:
Activities
Interests and opinions
Personalities
Attitudes
Values
It's been a long two years, and living through a pandemic has changed consumers. People have new needs and expectations.
The EY Future Consumer Index highlights five new consumer segments:
Health first: Consumers who want to protect their health
Affordability: Consumers who want to live within their means
Society first: Consumers who want to work together for the greater good
Planet first: Consumers who focus on the social impact of their choices
Experience first: Consumers who focus on living in the moment
Your approach to each segment should differ to meet their diverse needs.
Behavioral data
Lastly, what does your audience do? You need to understand how they interact with the world around them to know what may resonate moving forward. Behavioral data includes:
Purchase history
Usage habits
Brand loyalty
Purchase reasoning
The pandemic didn't just change how people think; it also shifted how they act. In fact, 84 percent of consumers said they now buy different products, wanting to get a bigger bang for their buck and support small businesses by purchasing locally made products.
To complete a digital business transformation, look at what your customers' behavior tells you:
What data points are you focused on for each customer type?
How is this information utilized to make business decisions?
Is your data automated?
How do you ensure data quality?
Before, after, or while completing your customer research, you need to understand the available digital technologies. What are your options, and how are they evolving?
Explore the digital technologies that could solve your problem or support your business initiative. That might mean bringing in an experienced partner or consultant, or even prototyping in-house to explore the viability of a technology. In doing so, you can make a better decision about the technology you choose. Leaders and organizations who respond to digital-first consumers will be poised for a successful digital transformation.
Digital Transformation Framework 2: Identify new opportunities
The time and effort you put into understanding your customers' motivations, needs, expectations, and buying power will help you understand where to go next. As you continue your digital transformation journey, your products and services need to evolve and cater to your customers.
Find the low-hanging fruit
"Rethink my products and services? That seems drastic." It's easy to get overwhelmed, and a full digital business transformation may not even be necessary. But success in any business is all about being nimble, and you'll probably at least have to pivot.
Start by taking advantage of the low-hanging fruit. To identify easy opportunities, answer a few questions:
How can digital products better serve my customers?
How can digital products introduce me to new audiences?
How am I reshaping my products to stay relevant to digital-first consumers?
Example: Octocart, Detroit Labs' newest restaurant-focused endeavor, was born as a way to connect better with the restaurant industry and operation owners struggling to keep up with tech. Restaurant apps are popping up everywhere, and the market lacked an easy-to-use, owner focused e-commerce solution.
Just because you've figured out which aspects of your products and services to reboot and found a few new opportunities, your work doesn't stop. The third digital transformation framework will help you put your plan into motion.
Digital Transformation Framework 3: Plan and execute
"If you don't know where you are going, you'll end up someplace else." – Yogi Berra
Digital business transformation needs direction, and there are several steps you can take to accomplish your goals. Start with research and work your way toward a successful minimum viable product (MVP).

Build your research
You've already completed your customer and technology research, so now you need to create your plan and prepare to execute it. Put your research together in one document to see a story take shape, backed by the data you've gathered.
However, don't forget the new insights and opportunities you identified! They belong here as well. Together, data and opportunities make up chapters one and two of your digital-first strategy.
Plan your roadmap
Next, build your product roadmap. Your roadmap is the reason why user research is critical. Creating a clear product roadmap is foundational to success. Take a peek at our quick four-step guide to get started.
Your product roadmap can help you establish your MVP for the initial launch. Narrowing down your MVP can be challenging, especially with so much information swirling about how to exceed customer expectations. Whether you're building a new tech stack or updating your current set, trust your research, data, and the new opportunities you've identified to determine the first set of MVPs.
Build your team
Speaking of trust, you need a team you can rely on. Your team should help you strategize, build, launch, analyze, execute, and repeat. But should your team work in-house, or should you outsource? Find the labor model that works for you and forge ahead with your digital transformation journey.
Launch MVP
What can you expect from launching new digital products that meet your customers where they are? There are only good vibes when you plan properly and incorporate real data.
A few things to think about:
Transparency with customers leads to brand trust.
Personalizing customer messages leads to appreciation rather than annoyance.
Seamless payments help customers do business with you.
Easy-to-redeem loyalty rewards encourage customers to stay and refer others.
Once your MVP is out in the world, you can analyze initial launch data and use it to inform your plans moving forward. From here, implement the next stage of your MVP based on the new information, bringing it closer to perfection. Of course, no project is ever really complete, so lather, rinse, and repeat this cadence throughout your digital product lifecycle.
Trust a personalized digital business transformation approach
"Digital transformation" may be a buzzword, but it's also a process that can guide your growth for modern audiences. Explore these three frameworks that can be applied to serve your customers in dynamic and tailored ways. After all, customers want companies to offer both new services and new ways to get existing products and services.
In 2019, digital transformation risk was the No. 1 concern of CEOs, senior executives, and directors, and that hasn't changed. Many companies hire outside consultants who apply one-size-fits-all solutions in the name of "best practices." But when you work with a partner like Detroit Labs, we leverage best practices to tailor your project. Your subject-matter experts join forces with ours, taking a holistic approach to your digital transformation journey.
Need a partner to drive your digital transformation? Get in touch! Still need to learn a little bit more before you leap? Subscribe to our blog for more expert insights delivered straight to your inbox.