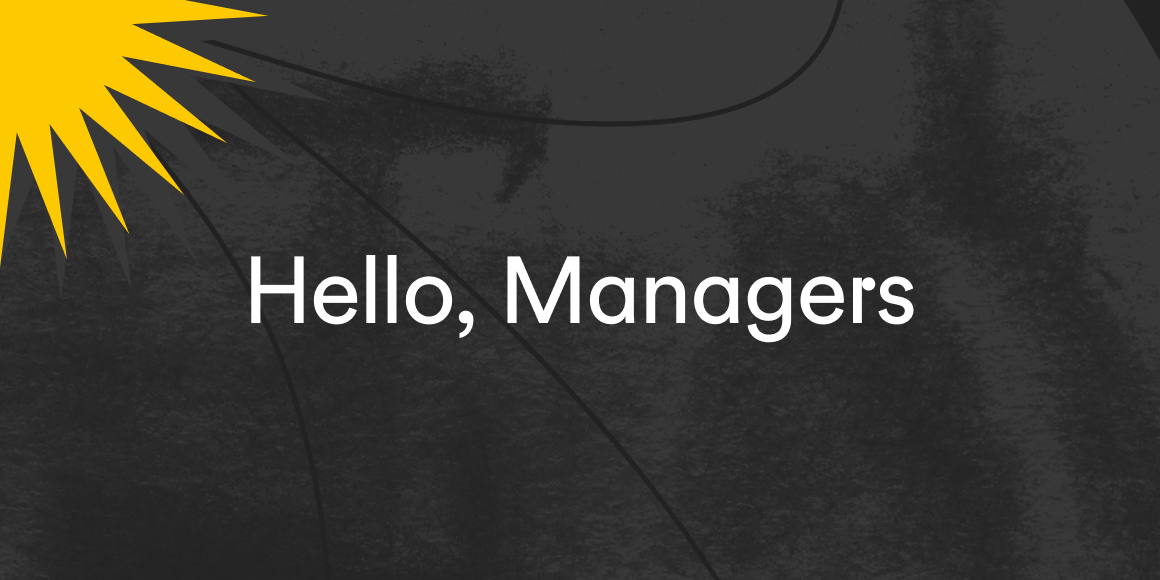 Hello, Managers
Early Years of Detroit Labs
Detroit Labs' co-founders were intentional about creating a people-oriented services model since our inception. Traditionally, employees at companies were defined by their roles and what their contributions meant to the business. We wanted something different.
We wanted to create a space where each individual contributor was valued as a person and not merely by their role. Part of that meant creating a space where team members could fully participate in the shaping of Detroit Labs and engage in the decision-making behind it.
Our view on management was a pessimistic one — particularly toward middle management. We didn't believe in the value of having middle managers that direct day-to-day tasks or project plans. Nor did our business model need it. Our project teams dictated the daily work and team priorities.
We did — and still do — believe in dedicated support for team member growth, but our early start-up days didn't need a dedicated role for that. We were small enough back then that everyone literally worked in the same room; providing valuable, individualized feedback for each team member's growth was easy, because we were few, and we were all together, all the time.
Our company continued to grow, teams got bigger, and Detroit Labs began to expand well beyond its start-up roots. We landed more projects and staffed up. We went from a room full of Labbers to a whole building floor, and then another. Feedback from team members signaled to us that it was time for more dedicated support, management, and leadership to help team members answer questions like:
Do I know what's expected of me?
Am I able to use my strengths at work?
Am I recognized for my excellent work?
Am I challenged to grow?
"We are a people-first company. Management is a people-first occupation. The alignment is there and waiting for us to capitalize on it. I am excited to develop and live our mission through these organizational changes…These changes will bring us new opportunities to live out our values — with vigor, with thoughtfulness, with excitement."

Nathan Hughes, Detroit Labs Co-Founder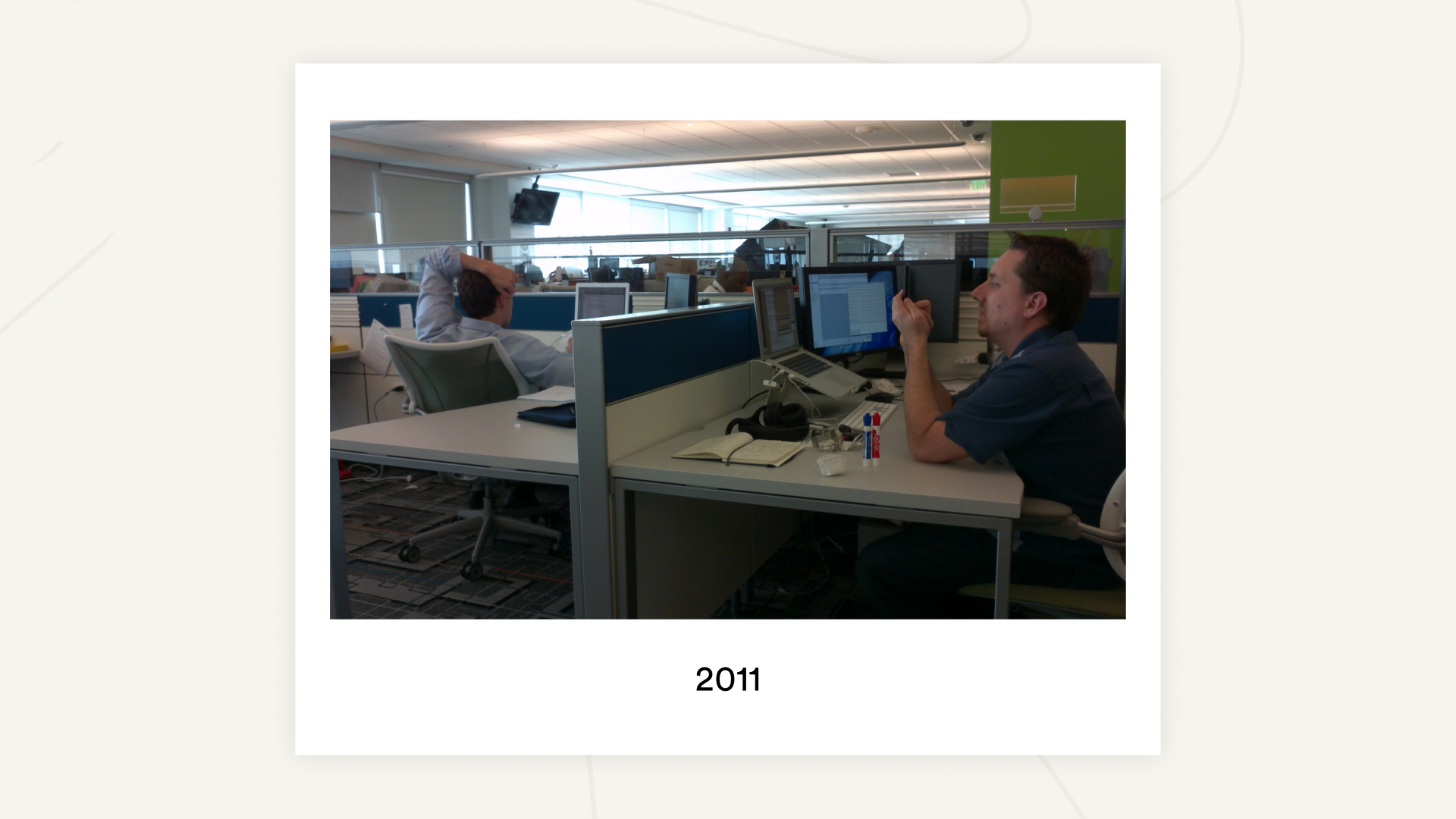 Definition of a Manager at Detroit Labs
Introducing managers to Detroit Labs was a decision that was driven by team member feedback as they started to reach points where:
Experienced team members wondered what the next step in their career was now that they'd been doing what they'd been doing for 10-15+ years.
Team members early in their careers were looking for more support, direction, and mentorship in their career path.
Team members were left wondering if they were meeting expectations and what the criteria for success within their roles meant beyond client satisfaction.
We didn't make the decision to introduce managers to Detroit Labs overnight — it was discussed and socialized within the organization for a couple of years, with lots of conversations with team members to understand their needs. Given our services model, team member work and direction is largely dictated by their project team. It was clear we didn't need managers to help drive individual daily tasks or monthly project work. We needed folks who, primarily, had the bandwidth and capability to create relationships that were focused on growth and development; secondarily, could take on the evolving definition of what specific roles at Detroit Labs are — what they do, and how and why they do it — in a more structured way.
Lastly, we knew we wanted managers to serve the purpose of providing more direction, guidance, and leadership to team members around questions like: Am I moving in the way that I want to in my career right now? Does the trajectory of my career match the momentum I'm willing to give it right now? Should I change my trajectory? Change momentum?
"We don't take lightly how big of a deal it is to add managers to our largely manager-less organization. Managers will change communication and feedback loops, create complexity, and alter information flow. This may be the first time some team members have ever had a manager. Some team members may have had disastrous managers in their past, and this change may come with significant anxiety and stress. But also, there are team members who have benefited greatly from amazing managers and management relationships, and we are eager to have that happen here. We on the leadership team are committed to doing what's necessary to have an amazing manager and leadership program, and ask for your commitment to that cause as well."

Nathan Hughes, Detroit Labs Co-Founder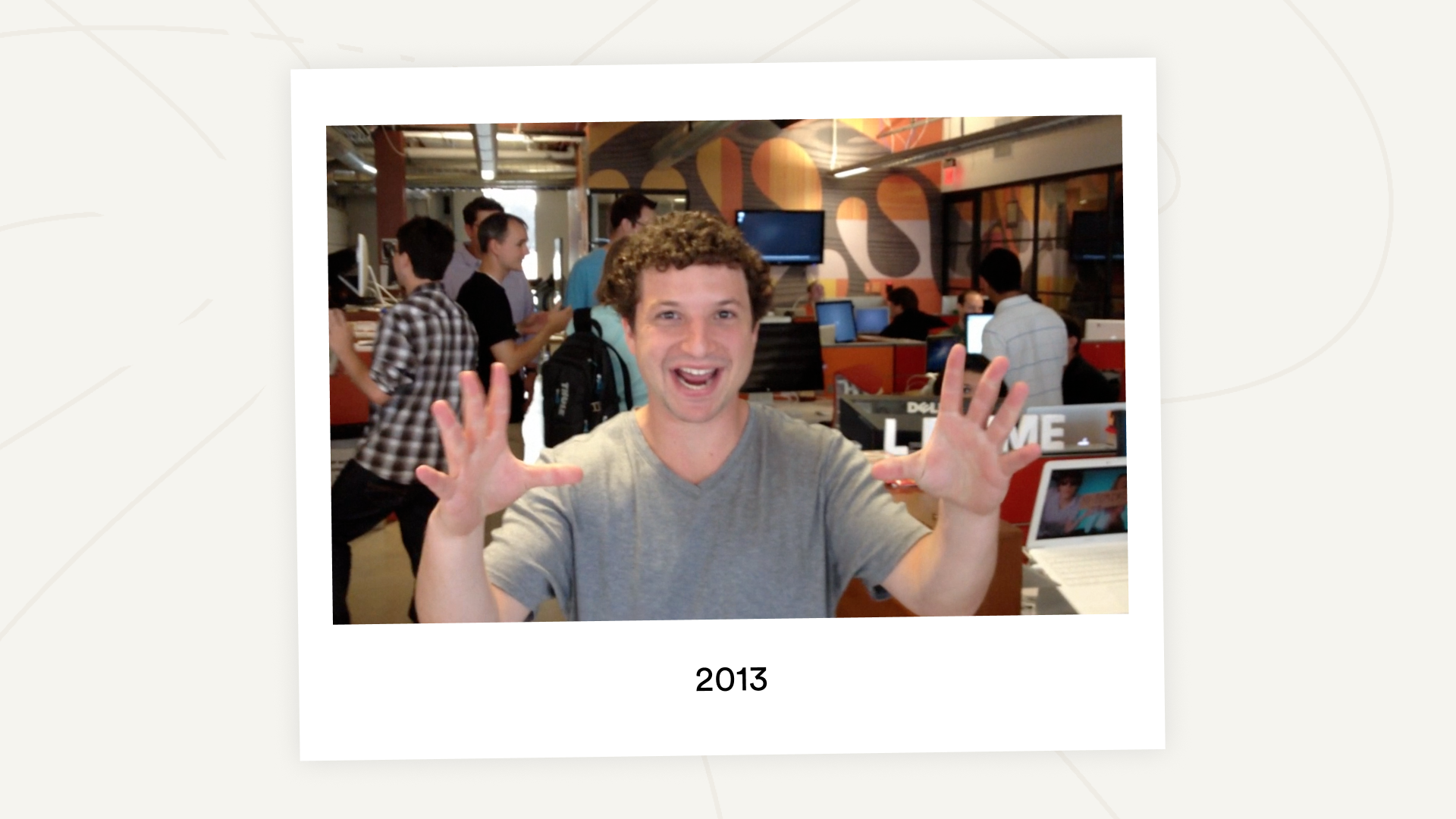 Detroit Labs Welcomes Managers
There was a lot — years' worth — of foundational work that needed to be done before we got to the point where we were ready to post our first manager job openings. Some of the work that took place included:
Implementing and documenting our formal review processes
Publishing our updated employee manual
Rolling out, adapting, and evolving our people coach and guide programs
Talking/teaching/modeling/repeating our philosophy and expectations of what empathetic, resilient, people-first leadership is all about
Feeding the insights, education, and priority of our diversity, inclusion, and equity efforts into all areas of this implementation
Creating the job posting for these managerial positions took multiple iterations. We leveraged our People Ops and JEDI (Justice Equity Diversity Inclusion) teams' experiences and learnings along with external resources to ensure that these job postings, and all other job postings, used inclusive language that would increase the diversity of our candidate pool.
When it came time to plan interviews, we asked questions like: How do we want to interview for this role? What do we want to learn about the candidates? And what information do we need to make a good choice?
We narrowed it down to a three-step interview process:
GTKY form: This questionnaire accompanies the candidate application. We've used many variations of this form over the years, but fundamentally it really stands for one thing: Getting To Know You. Here we're getting to know our manager candidates and asking questions like: Why do you want to do this? What is your leadership style?
Traditional first interview: This is our regular culture-add interview with a few added questions that help us get to know their coaching skills, such as: How do you react when a team member has brought you a problem? How do you work with a team member toward a resolution?
Hint: we're looking for coaching skills that help guide team members to their own solution to a problem.
Q&A interview: This interview explores areas such as leadership style and experience and business and organizational processes, looking for the ability to move ideas from conception to action within an organization.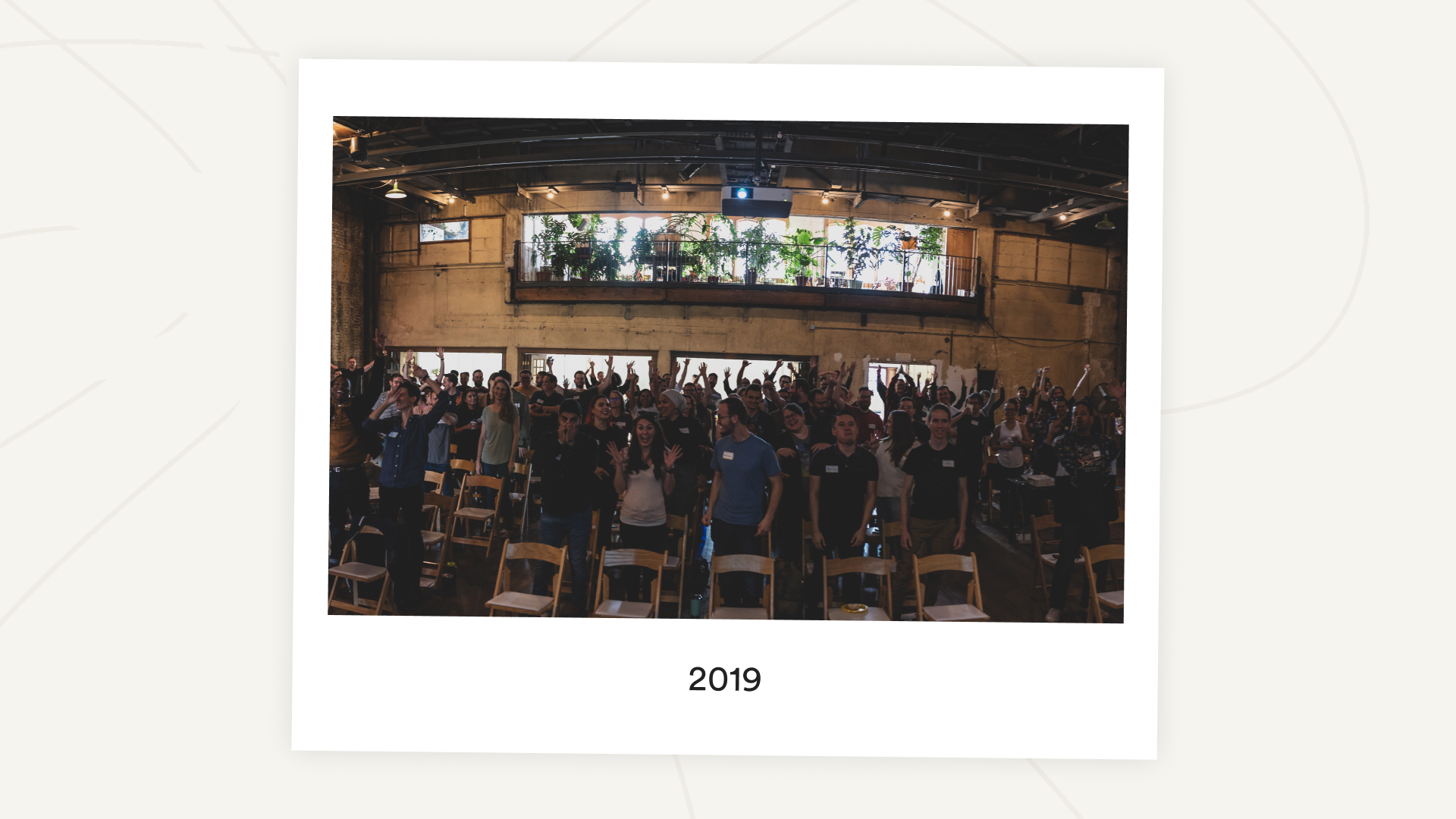 Our first group of managers was carefully and thoughtfully selected to complement strengths and weaknesses on the team. Our manager team now spends a lot of time together talking through different scenarios they've each faced and filling in each other's blanks.
Most recently, our manager team has been refining Detroit Labs' promotion decision process. The goal is to continue moving the process toward more data-driven, fair, equitable, and simple decisions, separating promotion decisions from the yearly review, and creating alignment between teams on specific assessment criteria.
We're always looking for empathetic, ambitious self-starters to join our team. Explore careers at Detroit Labs here.