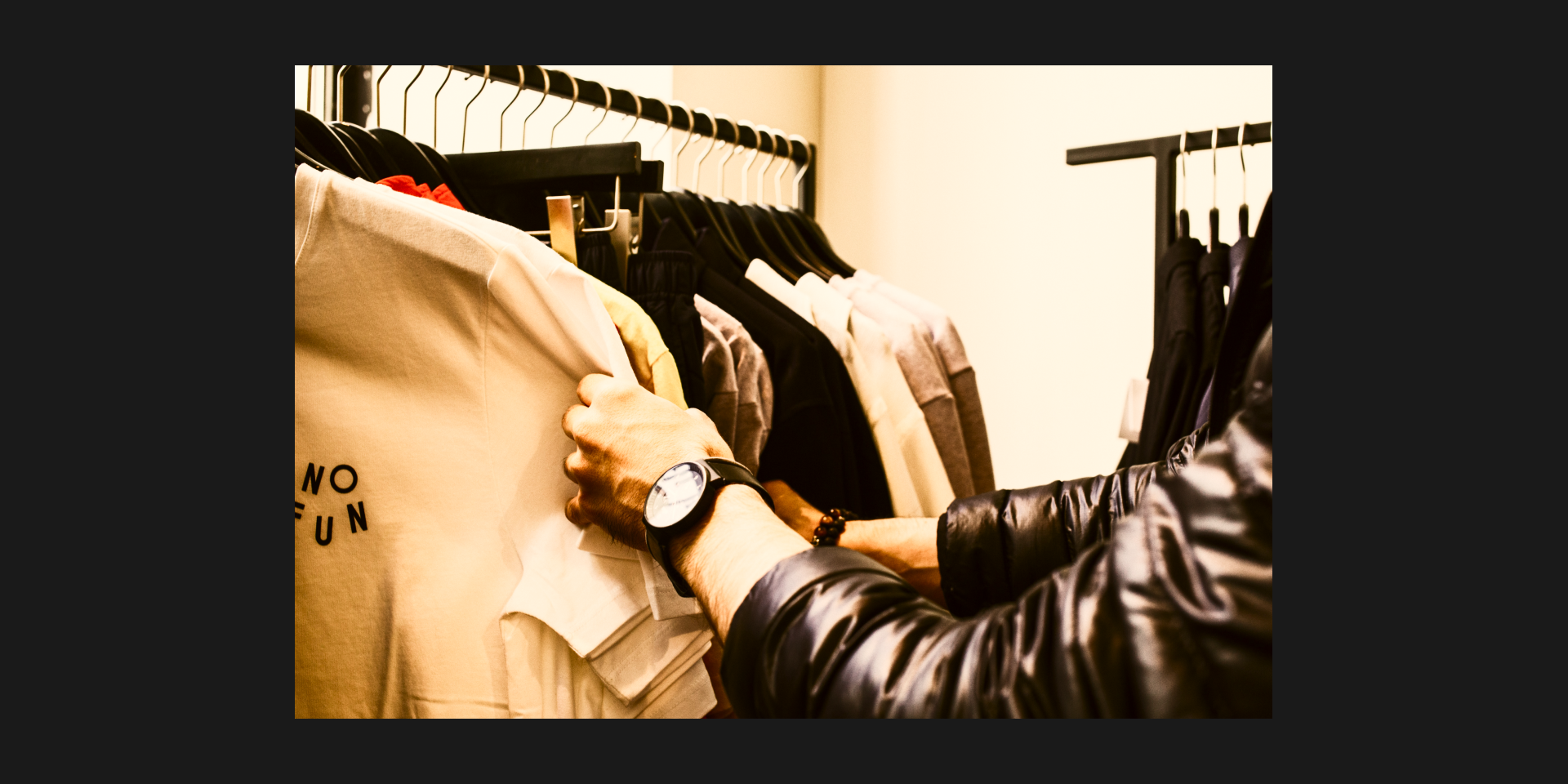 The Future of Retail Technology
Flash back to what retail used to look like: Going into stores, manually picking out items, and paying at the register. It all sounds so simple, so why change it if it's not broken?
The reality is that times have changed, and there's no sign of that stopping. Technological advancements provide new ways for shoppers to get what they need, and the retail industry is tagging along for the ride. Learn about the future of retail technology and how it's leading to two budding trends: staff-free stores and omnichannel retail.
Staff-free stores
Soon, we may wind up shopping in stores with few to no employees on the sales floor. Retail technology upgrades make this possible, giving consumers more control than ever.
Automated checkout
Cashier or DIY? Between sanitary and staffing concerns, self-checkout grew exponentially due to the COVID-19 pandemic. In fact, you may have noticed your local grocery chains converting checkout lanes to be self-checkout compatible. (We know we have.)
This shift has also created payment flexibility. You aren't just limited to card or cash, and instead have options to pay in-app and via payment platforms, cards, and more. It might be a bizarre thought, but that opens the door to complete customer autonomy.
Artificial intelligence (AI)
Grocery store managers have a laundry list of duties and activities to perform to keep their stores running optimally. But could they lighten the load a bit? With AI, the job is getting a little easier.
Retailers can now run grocery stores using cameras and AI (i.e., computer vision technology). With the right AI, stores get an extra helper to handle:
Shelf management
Inventory data collection
Compliance
Suspicious behavior or theft
In just one example of the growing grocery store movement, Amazon and Whole Foods have opened an autonomous checkout operation with positive results. The store gives shoppers the option to shop via Amazon's "Just Walk Out," the store's self-checkout, or at customer service with a Whole Foods employee. It even works with self-service stations like fresh-squeezed orange juice or mochi ice cream. Wild!
Of course, this comes with a great deal of responsibility in deploying AI accurately and ethically. Tools such as facial recognition are changing the game, but can throw retailers into the fire if they raise concerns over privacy violations.
Inventory tracking
Although robots aren't yet like Rosie from The Jetsons, we are well on our way. Today, autonomous robots can scan shelves in grocery stores to see if items need to be restocked.
These autonomous mobile robots (AMRs) use cameras and sensors (like light detection and ranging, or LiDAR) to provide data. They use these tools to analyze store shelves and report on supply to reduce downtime. This simplifies demand forecasting, allowing stores to quickly respond to supply chain problems and inventory issues.
Moving to an omnichannel approach
As the future of retail technology emerges, we realize the old cliché is true: There is no one-size-fits-all approach. With customers wanting to shop in-store, online, or a combination of the two, retailers need to handle multiple buying methods.
Buy online, pick up in store (BOPIS)
You only need a few things, so why go through the hassle of roaming the aisles? Instead, you—and people all over the world like you—opt to make an online pick-up order.
BOPIS saves time for consumers, but it helps retailers too. With this strategy in place, it's possible to cut down on floor labor in a brick-and-mortar location. This also reduces shipping costs for cases in which customers would have otherwise just ordered for delivery.
Online shopping
"The purchase of dry foods has already started to shift to online." — McKinsey
Online shopping is tried-and-true in the 21st century, shaping omnichannel retail. And why wouldn't it? Customers can browse retail sites at their leisure, add items to their shopping baskets, and check out instantly or return later.
Of course, you have to account for several things when you provide e-commerce shopping and operate a brick-and-mortar shop:
How do online orders affect the sales floor quantity in the database?
If something is on hold for pickup, does that reduce the sales floor quantity?
The future of retail technology must be equipped to handle the back and forth between physical and online stores. Otherwise, your inventory will be inaccurate, contributing to customer frustration.
Same-day delivery
Platforms such as Instacart and Shipt may be convenient for customers and reduce staffing needs, but they charge high commission rates for same-day delivery and BOPIS. Of course, you don't have to cut into your profits to offer same-day convenience.
As an alternative, some grocers offer self-delivery. Instead of going through a third party, these stores are shifting to using their own employees and technology to package groceries for online orders.
Indoor positioning systems (IPS)
You don't normally need GPS to find your way around indoor spaces, but—let's be honest—sometimes it would be nice to have in sprawling retail locations. IPS solves this problem, helping consumers navigate indoor areas in which GPS wouldn't be available or accurate.
The technology uses apps to tell the user where an item is located in a store, but it does require some set up. IPS relies on infrastructures such as Bluetooth beacons, Wi-Fi round-trip time (RTT), and ultra-wideband (UWB).
Example: Target's app does this when you set your preferred store, all the way down to the aisle number for individual items and how much quantity remains.
IPS doesn't just guide customers. It also provides enhanced potential, as the data from shopping trips informs targeted item suggestions, customer traffic, and item tracking.
Augmented reality (AR)
Online exclusives are pretty sweet when you want a collector's item, but not when you need to know how something will fit or look in your home. AR provides an opportunity to get a "real" look at products before you buy. It also lends itself to another growing trend in retail: It's experiential!
Think about the various "try-before-you-buy" apps that use mobile technology, including your phone's camera. Just by pointing your phone somewhere in your physical environment, you can see products accurately—from color to scale—wherever you are.
Example: You can see what a lamp looks like in your living room before you buy it, or preview a paint color in your bedroom before you go to the hardware store.
AR bridges the gap between e-commerce and brick-and-mortar shopping, taking customers on a journey with products.
Explore the latest tech with Detroit Labs
We are far from being more likely to see a tumbleweed in a retail store than an associate, but the shopping experience looks a little different each day. With the rise of self-checkout, AI, and omnichannel retail, the way consumers get what they need is vastly different from yesteryear.
Eager for more insights into the latest technological advancements? Subscribe to the Detroit Labs blog to keep tabs on innovations as they happen.