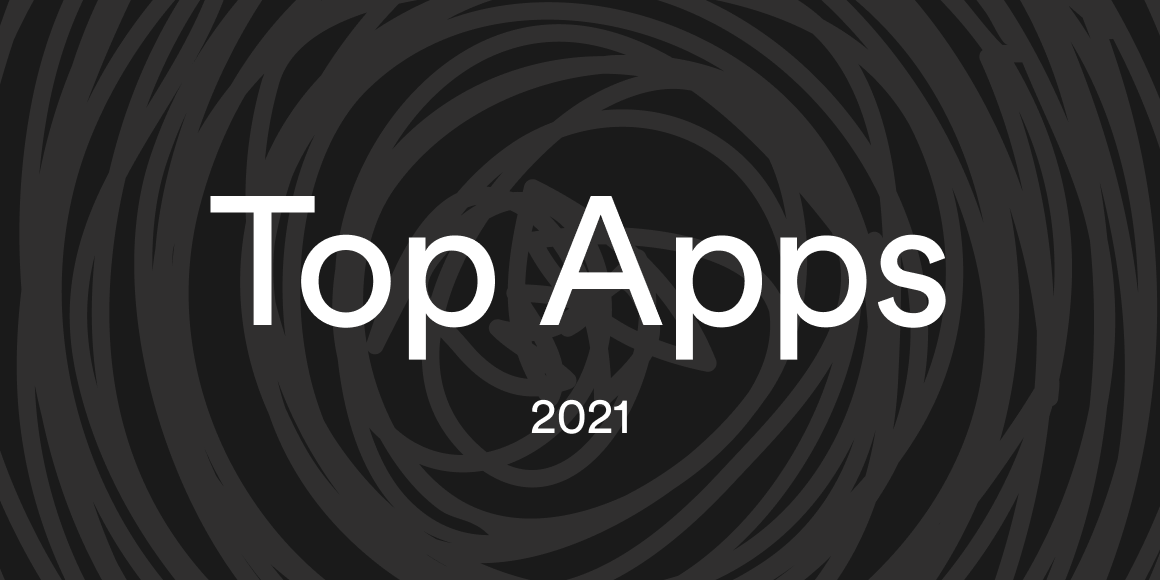 The Top 7 B2C Apps in 2021
Between entertainment, necessity, and a global pandemic, we are all spending a little more time on our mobile devices than we used to. So what's everyone looking at, anyway? We can't speak for everyone, but at Detroit Labs, we are proud to nerd out about app technology. That's why we are breaking down our team's top B2C apps of 2021.
Think of it like Spotify's "Spotify Wrapped," but for top apps! One trend we see? A rise in apps that make life easier.
At Detroit Labs, we're major proponents of applying B2C thinking to user experience and design. UX and UI tend to take a back seat in B2C products, but the users are the same as any B2B app. They expect the same experience they find in their other go-to apps. When you approach development with this in mind, the result is a more efficient and effective app.
So we started thinking, "What apps answer these challenges and get us excited about app development?" The result is a list of apps we not only enjoy and see value in, but that also inspire the work we do each day.
App 1: Copilot
Copilot is a money management app designed to help you visualize exactly how and where you spend your money. The user-friendly personal finance app keeps track of your bank accounts, subscriptions, and bills in one place, condensing everything into a monthly snapshot. Bonus: Copilot is compatible with investment accounts.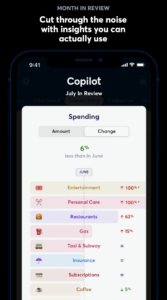 Why we like it
Copilot is a new way to manage money because it takes a user-centered approach and gives you insights you would otherwise have a difficult time accessing: 
Budgeting assistance

: Copilot helps you set budgets based on your spending habits.

Data privacy

: The app is just as secure as your bank, if not more so.

Machine learning: Copilot learns users' spending habits to provide personalized insights into money management, whether you want to spend, save, or invest.
We are crazy for Copilot because it takes over where Mint left off, offering a detailed but easy-to-use set of tools for managing your budget and monitoring your expenses. Popular banks—like Bank of America and Chase, to name a few—still don't offer great tools for managing your finances. But Copilot? That's their jam.
App 2: Peanut
Peanut was born out of the founder's need to connect with other women while pregnant with her first child. She had so many questions, and traditional forums weren't the place to get emotional support or be vulnerable. Peanut takes a different approach, connecting women facing challenges in every phase of life to eliminate feelings of isolation.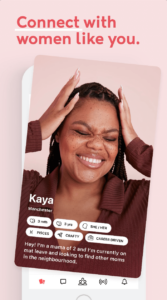 Why we like it
Peanut is simple, aiming to both educate and foster communities of women. The app emphasizes four ways to get the support and information you need:
Meet: Connect with local women whose stage of life and challenges match your own.

Groups

: Join groups and build friendships based on common interests.

Share: Share stories and get answers to questions about important life topics.
Pods: Listen in on live podcasts hosted by experts on special interest topics.
We love that Peanut stands out as a beautiful and thoughtful community and digital tool for women. The app offers a safe space for women to connect and find support during important milestones—"from fertility to pregnancy and motherhood through to menopause."
App 3: Kahoot!
Kahoot! is a global learning platform that empowers kids to learn in their own way. The app makes it easy to play and share learning games on any internet-connected device, making it an effective tool for virtual classrooms or when kids need to study on their own.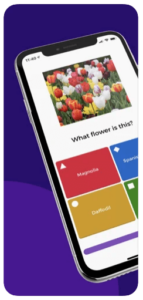 Why we like it
Copilot is a new way to manage money because it takes a user-centered approach and gives you insights you would otherwise have a difficult time accessing:
Flashcards:

Kids can ace their study strategy with flashcards to help them memorize facts.

Practice:

Practice mode asks kids untimed questions to help the information sink in

.
Test Yourself:

Test mode gamifies learning by allowing kids to play against artificial intelligence (AI) and unlock rewards as they progress.

Challenge friends:

Kids can move beyond the AI and challenge friends to see who's best—whether it's for fun or tomorrow's test.
We love Kahoot! because it helps the whole family. With more parents working from home in 2020 and 2021, "digital babysitting" became less of a luxury—instead, it was a need to manage kids. Apps like Kahoot! give families educational and entertaining experiences for their young ones, keeping their minds engaged and helping parents manage their day-to-day demands.
App 4: Apple Fitness
iPhone, iPad, and Apple Watch users have access to new exercise insights with Apple Fitness. Fitness provides a 360-degree view of your fitness—from activity history to trends—in one place. Bonus: Fitness+ users unlock access to more features and benefits.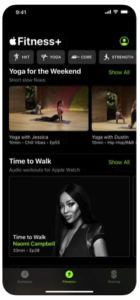 Why we like it
When Fitness says it shows you everything, it means it. From the calories you're eating to the ones you're burning to the aggressiveness of your exercise, you can see it all:
Track nutritional information, such as active calories and total calories.

See daily exercise calories, total active time, and exercise minutes.

Stay on your feet (literally) by comparing hours standing and idle hours.

Use it with the Workout app on Apple Watch to get stats on average pace, calories burned, and average heart rate.

Use it with the Activity app on Apple Watch to see daily measures like total steps and distance.
For many of us, exercise took a bit of a backseat throughout 2020 and 2021. Fitness—paired with an Apple Watch— provides the training and tracking needed to get in shape. The app has grown its library of content to cover many different forms of exercise, support various body types, and include tools that track progress and encourage users.
App 5: Headspace
Headspace wants to improve your health and happiness. In fact, it's called "your mind's best friend." It's based around meditation and mindfulness to support—and improve—your mental health.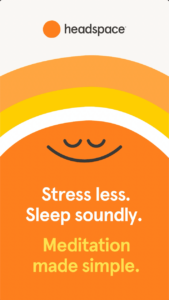 Why we like it
Everyone needs to relax sometimes, and Headspace helps you do it holistically. Insomnia? Nope. Anxiety? Nuh-uh. Headspace gives you tools to cope and thrive:
Guided meditation: Get 400 plus meditation routines focused on reducing stress and anxiety or learning resilience.
Better sleep: Improve your sleep with relaxing sounds and music or techniques to mellow out.
Mindfulness activities: Find peace by working out and listening to calming music.
Did anyone else need some extra TLC during this pandemic? Our team is head over heels for Headspace because it offers supportive therapies and meditations aimed at reducing stress, adding resilience, building compassion, improving sleep, and increasing mindfulness. Headspace is the poster child for mental health and well-being in recent years, and they've had their work cut out for them these past few years!
App 6: Instacart
Instacart is the world's largest online grocery service, partnering with 40,000 stores in more than 5,500 cities in the U.S. and Canada. Just make your list, order your items, and a personal shopper will shop and deliver your order.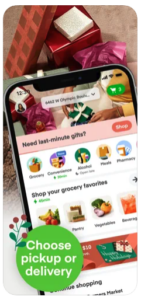 Why we like it
Trips to the grocery store can be overwhelming ("What should I cook this week?" "Are we out of milk?") and time-consuming. Instacart helps you plan and eliminates the hour you spend standing in the freezer section.
Curbside: If you want help shopping but prefer to pick up your order, curbside may be available. Make an order, choose a pickup time, and head to the store.
Real-time updates: Communicate with your shopper while they're at the store to add items, request substitutions, and track your order through to delivery.
Same-day delivery: Need a quick turnaround? Pick a time that works for you and get your order in. Shoppers drop off promptly to meet your needs.
It's hard to imagine that ordering groceries online was once an anomaly for a few years because now it's expected. Between life, work, and a pandemic, this service makes things much easier. Which reminds us … the fridge is looking a little bare. BRB.
App 7: Marriott Bonvoy
Marriott is a major worldwide hotel chain with a robust app to match, syncing with 7,000 hotels in 130+ countries. The Marriott Bonvoy app makes guest experience simpler than ever with features ranging from the ability to check in two days before you arrive and mobile hotel key cards to location-specific chat options and mobile dining.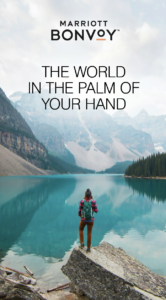 Why we like it
Like other folks, we've been a little stir crazy lately. But we're finally starting to travel a little more (Not to the Bahamas, mind you…more like Michigan). The Marriott Bonvoy app has been clutch—especially for last-minute trips—because it's super easy to use. It creates a natural focus to move you through booking and on with your day. It works so well that Marriott is now a default hotel choice!
Your top apps are probably easy to think of, so consider making your own list. You should also consider what's on your tech wish list for next year, and think about what 2022 will hold for the world of app development. Personally, we're hoping for an app that can finally tell you if that avocado is actually ripe inside…
For tips and more, subscribe to our blog! Ready to start implementing your idea or building your app? Schedule time with us here.