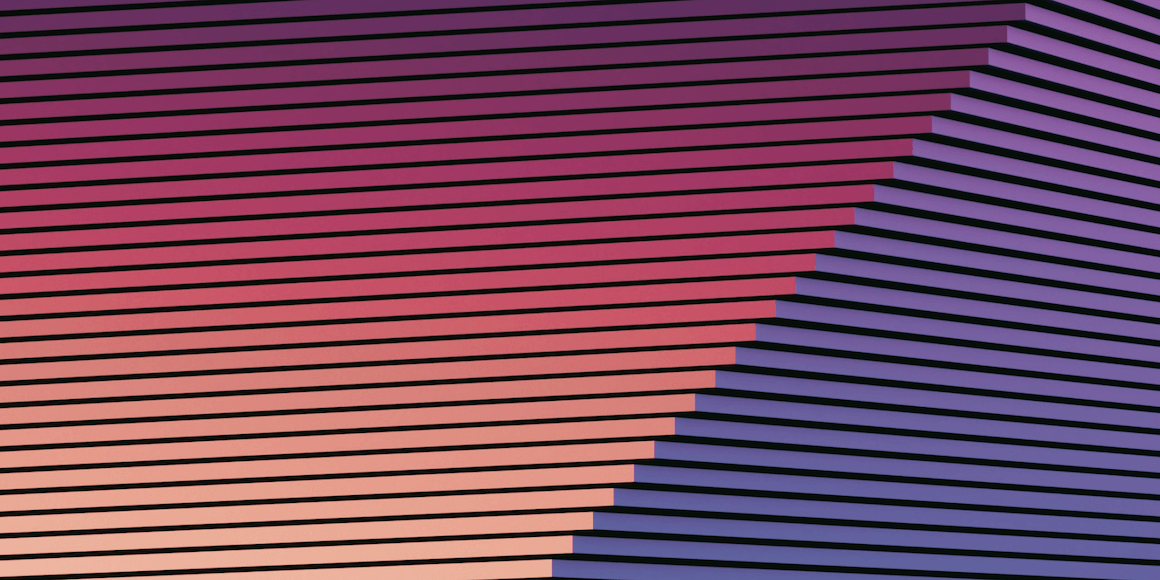 When to Outsource Software Development
Imagine if Hamlet was in charge of IT staffing. "To outsource software development, or not to outsource software development—that is the question." This question keeps many IT decision makers up at night.
Outsourcing software development isn't as simple as hiring a handful of rag-tag freelancers. Efficient software development takes a coordinated effort in which UX research, UI/UX design, development, project management, and quality assurance form an A-Team that pummels your company's software problems.
Tips for finding a software development partner. >>
Are you trying to decide if outsourcing makes sense? Look for the signs that it's the best move for your organization. Read on to learn when to outsource software development:
How do you know if outsourcing your software development is ideal?
Dollars and cents underpin so many hiring decisions, but knowing when to outsource software development hinges on much more. Sometimes quality has to come first.
You need to consider less tangible factors that cause your organization's biggest problems and find solutions for long-term profit. Here are a few signs that outsourcing software development might be your best move:
Sign No. 1: You need talent you can trust.
In software development, you can't always afford to roll the dice on new permanent hires. According to Gallup, when a new hire doesn't work out, it costs anywhere from half to twice their salary to replace them. And if you need a full team of professionals, the stakes are even higher.
When you hire a UX or development team, you get a new wing of talent for your organization. That can elevate your entire company, reshaping your culture as your outsourced partners inject knowledge, curiosity, and new perspectives into your organization.
Sign No. 2: You want to add flexibility and scale a project.
Projects can balloon fast and require extra help, but that doesn't mean you need to lock in full-time employees. This is another case in which outsourcing your software development team gives you an edge. By bringing in a team of pros, you can use their services to scale your project—while keeping your department's long-term makeup flexible.
Another big advantage? If you add a high-functioning team of developers, they won't be starting from scratch. They will already be accustomed to getting up to speed on projects quickly. However, you need the right match. So before you hire a new development team, ask about their process:
How do they onboard?
How do they communicate?
How do they organize their work?
How do they ensure project security?
By thinking of the intricacies of how your partner functions, you pull back the curtain on not only their expertise, but also how well their process fits your organization.
Sign No. 3: You need more control over project costs.
If you're in charge of IT projects and responsible for staying on budget, the words "scope creep" probably haunt your dreams. And you're not alone. According to McKinsey, half of all large IT projects run 45 percent over budget and 7 percent over time.
What's worse is that most of these projects leave business leaders disappointed. That same McKinsey study found half of all large IT projects also deliver 56 percent less value than anticipated.
Outsourcing software development can keep your projects focused, on time, and within budget. When you bring on a full team of pros or level up your teams with training, you get more strategic value from your project. Outsourced experts can key in on business objectives, and that clarity rallies the team around a broader vision and keeps them from going over budget.
Hiring the right outsourced team can also ensure work is completed efficiently. If the people you hire are vetted, well-trained, and experienced, they'll already understand how to bang on all cylinders. That means communication will be clear, timely, and precise—and your projects will jump to the next level.
Sign No. 4: You want to lower overhead with professional results.
As inflation squeezes your balance sheets, you're probably feeling pressure to keep costs low. Outsourcing software development can provide some relief.
When you outsource software development, you slash your overhead because you don't have to pay for salaried staff and you bring on a team that adds significant value to your organization.
What makes outsourced developers different?
Remember: Outsourcing is a balancing act. You'll always want to stay within your budget, but it's worth it to pay for expertise. Your outsourced teams need to understand a few things if you want to get the most bang for your buck:
They have deep expertise in technology.
When you have the right team, you don't have to wonder if they can hit the bullseye. You'll know going in—and throughout the project—that your partner will develop reliable, secure code and understand the platform inside and out. The right partner will deliver the best solution, drawing on past experiences to inform the end product.
They understand the value of the MVP.
The best developers don't just dream up a product, build it, and shovel it into the market. Experienced developers take a more calculated approach and know the value of a minimum viable product (MVP).
With an MVP approach, developers first lay out a product that's complete enough to catch early adopters' eyes. This initial iteration acts as a foundation for the final product. From there, expert software developers can gather user feedback, improve their beta product, and launch a final product the masses will enjoy.
They know how to conduct and use UX research.
If your software development team isn't actively digging into the user experience (UX), your product will miss the mark. The best teams include UX researchers who know how to pull nuggets of information from target customers. From there, they weave that feedback into the product's development, test it out, and build a stronger product.
They follow UI and UX design best practices.
Teaching outsourced teams about user interface (UI) and UX design best practices will quickly eat into your day—and your budget. The best outsourced development teams already know the steps to design success, including:
How to use wireframes to support the UI.
How to define a user's experience and build a user-friendly product.
How to create prototypes that mimic app behaviors.
How to communicate design plans and choices with developers.
If you're looking to outsource software development, ensure your potential partners check all the boxes to ensure your project's success. You'll be glad you did in the long run!
Learn about the outsourced services you have at your disposal.
If you're in charge of IT staffing, you may not know if you should outsource software development. But when you can see the full scope of what outsourced teams offer, it's easier to stack those benefits up against your company's needs—and make the best decision for your organization.
Whether you want to hire a full team of UX or software development experts, train existing teams, or unlock innovative solutions, Detroit Labs can help. Visit our services page to explore our solutions.
Not in a problem-solving mood just yet? Subscribe to our blog to learn about software development and how expert solutions can help your organization.