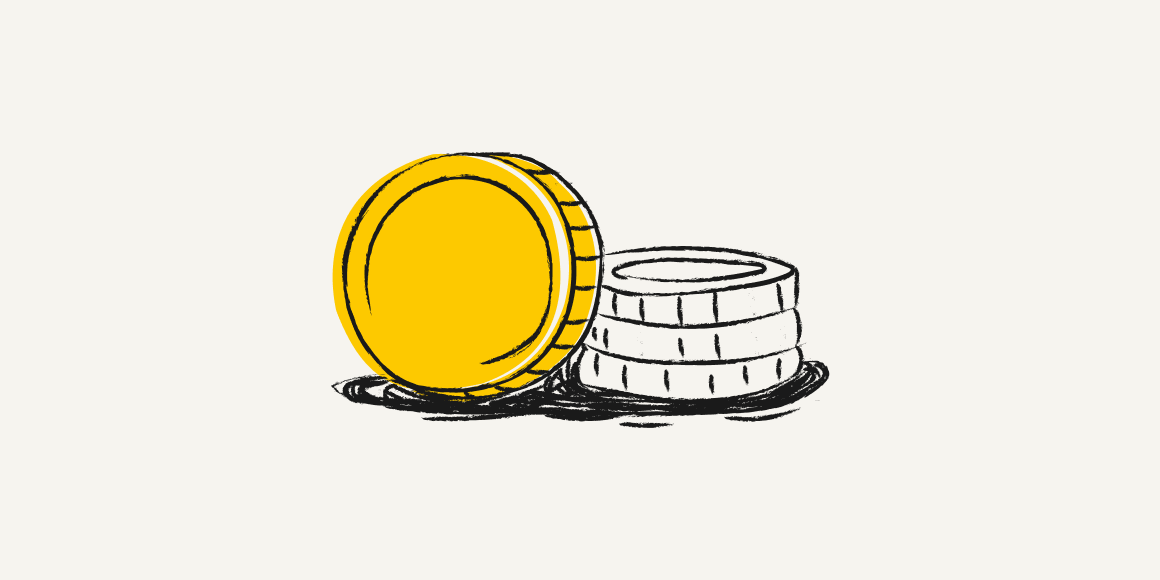 How to Properly Budget for a Time-and-Materials Project
You need to launch a digital product next year. It might be a web app, mobile app, or piece of software. Of course, you will have to pitch a budget to your stakeholders, or maybe someone already designated the budget. So how do you get the best bang for your buck?
Development projects typically fall into two pricing models: time and materials (T&M) or fixed fee (FF).
With T&M projects, you invest in a development team and the amount of time the team spends on your project. With this option, you get the flexibility to change the project scope and scale the development team. It's best for long-term, must-have projects that require ongoing support.
On the other hand, FF projects have a set price, regardless of development needs. Clients and their development teams work out the right price for the project, and the scope is effectively "locked," give or take occasional exceptions. The model is best for smaller projects that don't need much support.
At Detroit Labs, we follow a T&M model for each project because it allows us to deliver the best possible product and keep your budget in mind. Let's discuss how we form and follow a progressive T&M strategy that makes the best use of your dollars.
Adhere to your budget
At Detroit Labs, our number one goal is to establish a positive and productive partnership with you. Part of that includes discussing your budget constraints and project goals. Even if you have a budget that looks as simple as "build out X software or feature" with one bottom line number, that's enough. We can work as a team with that reference point.
Think in phases
T&M development projects are collaborative, iterative deployments. We work in three phases throughout the project to deliver specific aspects to you, your stakeholders, and your customers, all with an eye toward satisfaction and improvement.
Phase 1: Strategize and implement the MVP
When you work with Detroit Labs, you get a partnership that includes deep strategizing. As part of that, we collaborate on your budget and build your minimum viable product (MVP) in line with your budget expectations.
Let's say you have a small budget without much wiggle room. We would prioritize producing a lean MVP with the highest value features for users. Conversely, if you have a larger budget, we would have more flexibility to scope a robust product that has feature parity with competitors.
Example:
A subscription-based meal delivery company—with plenty of mobile app competitors—asked Detroit Labs to execute their app build. We created a splashy initial mobile release with limited functionality. We built an experience that enabled them to serve up a "deal of the week" based on user tastes. Once those users set up their taste preferences, they received personalized deals.
Once the MVP is launched—and your customers and stakeholders are raving about how incredible it is—we plan for phase two.
Phase 2: Strategize and elevate
With added buy-in from your internal stakeholders from that initial launch, we start thinking bigger. What other ways can your product deliver value to your customers? How can we take your product to 11? After you've launched your core business value, it's key to listen to your users and respond with new and improved value. Further enhancements may add revenue opportunities, provide additional operational features, and create a delightful user experience.
Detroit Labs works within your budget to deliver. Your MVP is usually built with a smaller team. However, as the project scales, your development team gets bigger. Your cost is associated with your project team size, and we scale to some degree based on your needs without breaking your budget. We believe the best partnerships have budgets that only increase based on real project outcomes.
After implementing any extras, we move on to phase three and plan for the future.
Phase 3: Get ongoing support and upgrades
So your product is launched, and your stakeholders and customers are sufficiently "wowed." YES! The stage is set for them to become raving fans of your brand. Is our work done, then? Absolutely not!
Detroit Labs turns the discussion to the long term. We're here to provide you with ongoing support, maintenance, upgrades, and more to keep your software or app up to snuff for your customers in the long run. At this point, we shift to month-over-month invoicing for product maintenance and other needs. We will discuss this transition and applicable rates with you to ensure all parties are on the same page.
Start your T&M development project with Detroit Labs
In time-and-materials development projects, your cost is related to the size of your development team and how long it takes to launch an MVP. But Detroit Labs will never throw an army at something that doesn't require it. We're not here to give you anxiety, use up your budget, and not deliver what you need. Quite the opposite! Our T&M approach is a roadmap to a positive partnership. We will help you build a stand-out product and achieve your goals, plus adhere to your budgetary constraints.
Ready to start your app development project? Schedule time with us to discuss your needs. And for more tips and insights, subscribe to our blog!