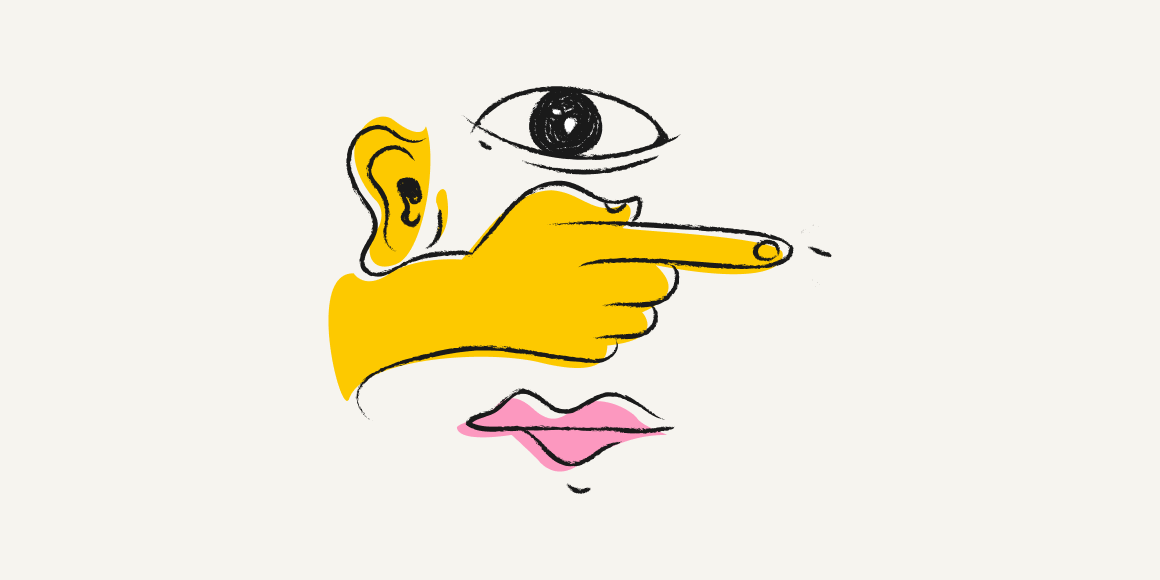 Why You Can't Leave Strategy Out of Building Your Enterprise Mobile App
Developing a mobile app without strategy is a modern example of putting the cart before the horse. You can't expect a new mobile app to be the next best thing unless you plan for it to be the next best thing.
Companies of all sizes have learned that mobile app FOMO (fear of missing out) can lead to rushed development and an app that does little more than look good.
At best, you wasted money.
At worst? You let your customer down. It's not easy to come back from a disastrous—or just plain boring—app launch.
Development mistakes to avoid
If you are looking to develop a mobile app for your business, the good news is you can learn from others' mistakes. Take lessons already learned to ensure you have a solid strategy for your mobile app.
We've identified four common mistakes so you can avoid them:
1. Rushing into app development just because your competitor has one.
So your top competitor beat you to market on the mobile app.
Breathe, it's OK. It is not a good idea to put together an app as fast as possible to look like you're keeping up. Think of whether it's the right time for your business to develop a mobile app. There are foundational elements you need beforehand, like a strategy.
Don't be afraid to be the one who always asks "why?" Avoid rushing and making mistakes. Instead of releasing an app just to say you have one, develop an app that brings your customers more value than your competitor's.
2. Not looking at what your competitors are doing.
So your competitor has an app that customers love. You have to admit, it has great features and is easy to use.
But what more could it do?
Is the app inclusive? If your competitor makes it easy for most people to use their app for product delivery, be the one in your space with an app that is easy for everyone to use. Differentiators like voice ordering can improve the app for people with disabilities.
3. Not keeping customer needs top of mind.
Before you develop a mobile app, find out exactly what your customers need and want. It's as easy as asking—if they have already opted in, send a survey or include one in your newsletter. You can also ask on social media, where you're likely to get some frank and useful responses.
You have customer data—use it. Find out more about your customers' online habits by using analytics tools, such as Google Analytics. This information can help you understand what features your customers want and how they want to use them.
(The answer may be that they would rather use your website. In that case, you don't need to develop an app at all.)
4. Forgetting that mobile apps need to be promoted.
If you build it, that doesn't necessarily mean they will come. A snazzy new mobile app that nobody knows about is worse than no mobile app at all.
Promote your app in your newsletter or other regular email communications. Set up an email campaign using your opt-in list to get the word out about your mobile app.
Social media is one of the most far-reaching ways to promote your new mobile app. Use YouTube ads, Facebook ads, and unique, relevant content about how useful your app is. If your social presence is subdued, consider kicking it up before you release your application.
Perhaps you are building an app that is for your employees instead of your clients or customers. The same rules apply. As the stakeholder for building the app, you know the value. That doesn't mean the same holds true for your co-workers. You need to have a plan to help everyone understand the value.
A couple of ways to promote your app and it's value internally are to feature it on your intranet, company newsletter, or email communications. If you hold company-wide meetings, this would be another great opportunity to portray the value of your app and why everyone should be utilizing it.
Development done right
So now you know what not to do. We also have four tips on what should go into your app development strategy to get the results you desire.
1. Do a deep dive into your customer personas.
Although you may have personas that tell you how your customers interact with you, habits frequently change. Understand not only what your customers want, but also how they best experience technology.
Use persona intel and user experience (UX) research to get a clear idea of what your customers want from your mobile app. Every decision you make about mobile app development should be deliberate.
2. Perform a SWOT analysis of your competitors and your market.
A strengths, weaknesses, opportunities, and threats (SWOT) analysis will give you a better idea of what your competition is doing and every step, cost, and factor involved in mobile app development.
Use your SWOT analysis to discover recommendations and strategies, focusing on leveraging strengths and opportunities to overcome weaknesses and threats.
3. Map your buyer's journey, create a mood board, and frame each step.
The buyer's journey is crucial to developing a valuable, well-used mobile app. Make sure your mobile app is relevant to customers in every stage of their buyer's journey, whether it's awareness, consideration, or decision.
A mood board is crucial, as it visually brings together all the graphic elements you'll be using during various stages of enterprise mobile app development. This includes:
Button style
Layout
Color scheme
Icons
Map out your UX flow, then use wireframes to determine the best layout. Remember to bring in design elements and copy to ensure your content scales.
4. Create a prototype of your mobile app.
Using the wireframes you created, insert the creative elements and copy to create a detailed prototype. Add user interface (UI) and animation, and you'll get a prototype that lets you see how all your plans have come together.
In this step, you can test for problems before proceeding to final development. This will help you validate your overall strategy.
Is a mobile app right for your business?
Now that you have an idea of what it takes, you're probably feeling a little more confident about your next steps. But before you jump into app development, there are still more things to consider.
Most importantly, does your business truly need a mobile app? Find out the questions you should ask about whether or not you need mobile app development in this recent blog post. Check it out to see if you're ready to get started.