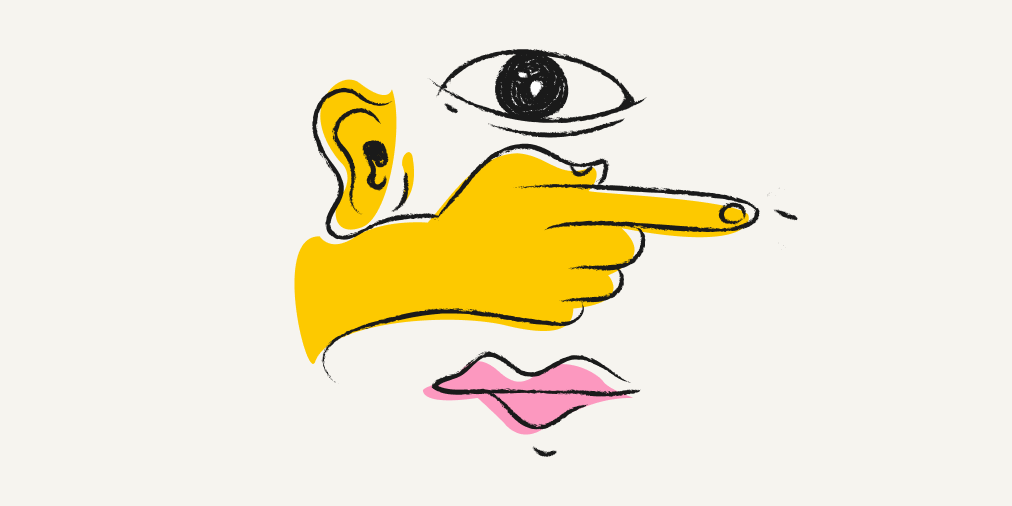 People and Product: How We Build Better, Together
At Detroit Labs, we approach everything we do with a people-first mindset. Our work revolves around our partners, users, and our team members — all the people behind the products we help build. We strive to lead with empathy as a company, helping our partners and their customers achieve their goals while doing the same for our team.
We consider this approach to be a big component of our success and something we continuously work to improve. Only by intentionally acting on this approach have we reached where we are today — a work environment and approach to building software where everyone involved is valued.
Let's get into some of it a bit more!
Our work environment
Since the beginning, our goals have been pretty simple: build high-quality software, create teams that have the freedom to learn, teach, and explore, and give every team member visibility and a voice.
Collaborating closely
We don't pull rank or break into silos. Instead, teams rely on each other to see projects through to completion. Perhaps counterintuitively, autonomy helps us work better together, as each team member can make decisions in the best interest of their projects.
But we're always on our toes, too. Our ability to be agile is essential because our clients' needs and goals are rapidly shifting (especially as they rethink their work and business models). We keep in step with them, shifting our approach as needed.
Prioritizing a positive culture
Maintaining a positive culture is a priority for us. In fact, team engagement is so crucial that we release quarterly engagement surveys to inform company-wide decisions. We work together positively, meaningfully, and productively because it helps us grow as individuals and a company.
Giving valuable feedback
Continuous and meaningful feedback is highly encouraged and valued on our team. Whether someone deserves a pat on the back or requires extra coaching to get up to speed, recognition and feedback are essential. Our team agreement provides an opportunity to discuss giving and receiving feedback and reinforcing it on a team level.
Following a team agreement
When we build a product, our team members need to know how to work together to exceed partner expectations. Our team agreements put things into perspective for everyone involved. These agreements spell out who should handle each aspect of the project so that the team is aligned from the start.
Our approach to building software
Where we work and how we work are both important, but equally essential is how we work for you. See, Detroit Labs always wants to be at its peak. Maybe we're competitive, and maybe we're perfectionists, but we also want to produce the best work for you within your budget. So we follow a few guideposts along the way.
Employing a strategy-first approach
We don't consider ourselves to be order takers. Instead, we're most effective when we have the opportunity to inform and lead your product strategy and priorities. We use our expert user experience (UX) chops and platform expertise to inform design decisions. At Detroit Labs, it's not about sitting back and building the bare minimum. Our partners like us because we actively and thoughtfully voice our opinions on product direction, UX, and design to deliver the best possible product.
Providing delivery and project teams
We provide a dedicated team to execute and build your project. At minimum, every project gets a designer, delivery lead, quality engineer, and multiple developers. Ultimately, the project's needs determine the makeup of the delivery team, so you can expect a few additional faces if your project requires additional support.
Using essential tools
We would be lost without the tools we use to get development projects off the ground. Although we rely on several niche tools and strategies that make the technical side of our jobs easier (we won't bore you with the details), collaborative tools are just as crucial. Tools like Slack help us communicate and collaborate, whereas planning sessions, daily standups, demos, and office hours bring us together to share diverse perspectives.
Build your next app with Detroit Labs
From a winning culture that fosters feedback and innovation to time-tested development strategies, Detroit Labs is leading the way. We know you will see the difference, and we can't wait to work with you. Get in touch with us to discuss your next development project.